Aust. Diamonds head coach signs with Netfit Netball
NETFIT Netball has signed Samsung Australian Diamonds' head coach Lisa Alexander as its official 'coach ambassador' to help boost access to the sport.
The new My Netfit app – known as the 'Netflix of Netball' – is the brainchild of former elite netballer Sarah Wall and current Giants netball captain and former Diamonds' vice captain, Kim Green.
My Netfit provides users with on-demand access to interactive netball resources tailored for both players and coaches, including a full year fitness, nutrition, coaching and well-being plan.
"To have Lisa Alexander part of the Netfit Netball family and endorse our philosophies is not only a coup for Netfit but for the netball community who will use the My Netfit app," Sarah Wall said.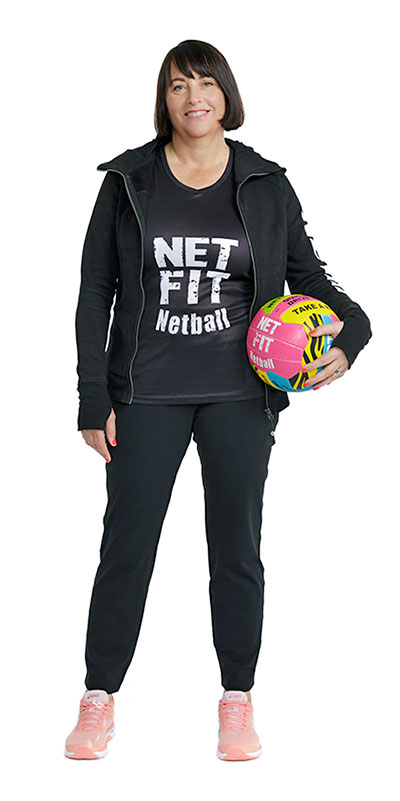 "Lisa will join leading Australian netballer Kim Green and other health and fitness experts in delivering exclusive video and written content for the My Netfit app as part of a personal development plan to inspire players and coaches."
One of the most successful national team coaches of any sport in modern times, and known as 'The People's Coach', Ms Alexander will share her coaching knowledge with My Netfit subscribers through a series of exclusive videos that provide real-time, step-to-step instruction and analysis.
"I've long admired Netfit Netball's passionate and progressive approach to promoting the holistic benefits of playing netball, and how Netfit deliver programs that reflect the way in which the public want to engage in sport," Ms Alexander said.
"Netball continues to be the top team sport for female participation in Australia and there is a growing appetite from within the netball community to access elite knowhow to aid both individual and team development.
"The My Netfit app enables users based in cities, regional or remote areas to access premium content that is not only cutting-edge but portable, engaging and relevant," Ms Alexander said.
Ms Wall said the My Netfit app year-round plan is broken down into six-week blocks. The inaugural six-week program started on July 16.
The My Netfit plan includes a fitness program of HIIT classes, running drills, body weight training, speed, footwork and agility. It also focuses on nutrition – with an eating plan and recipes – along with well-being aspects such as yoga and meditation. The My Netfit coaching content includes session plans, team fitness activities and worksheets.
The app is available in both android and IOS and a yearly subscription is $119.
ends