THERE IS SOMETHING magnificent about a finely crafted roadside sign … and Indian Hills Community Center in Colorado, USA, may well be the world pace setters.
From the depths of deepity to the heights of hieroglyphic hilarity, the community at Indian Hills know how to put the pow into pow wow.
Bottomline publishes a selection of these in the hope that Australian roadside signage wisdom may make a similar comeback.
Well, there was one clever sign we spotted outside a church at Yeronga, Brisbane, recently: 'We are the Soul Agents for this area.'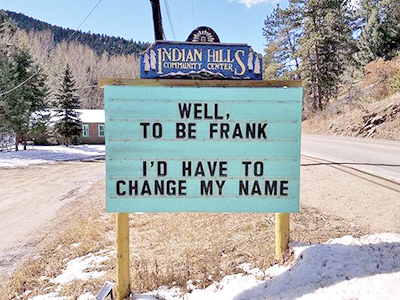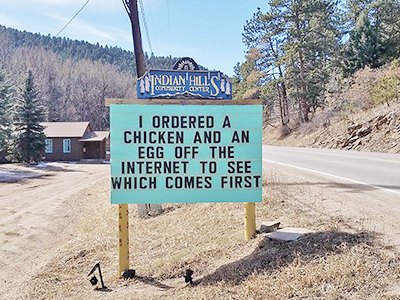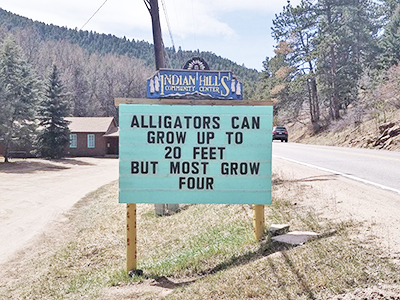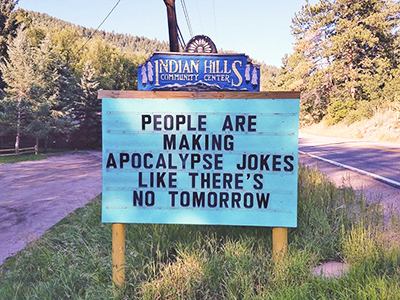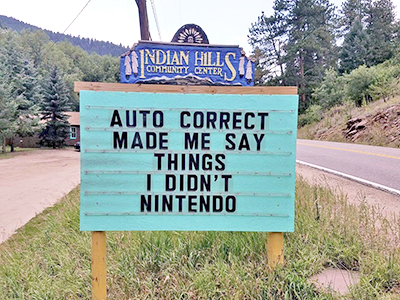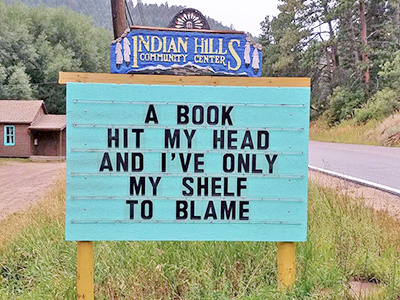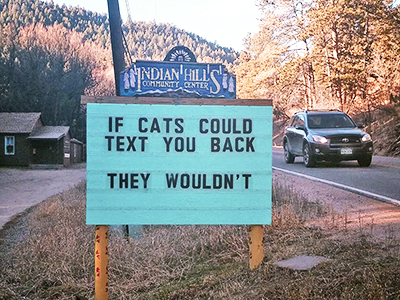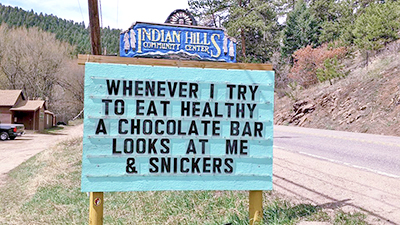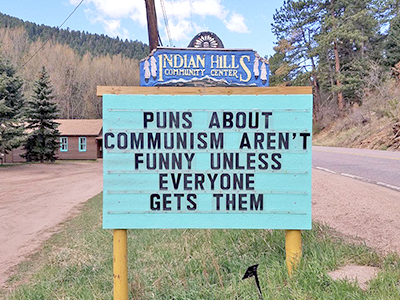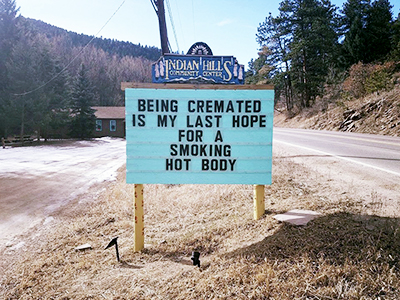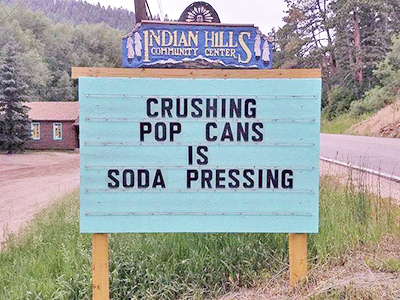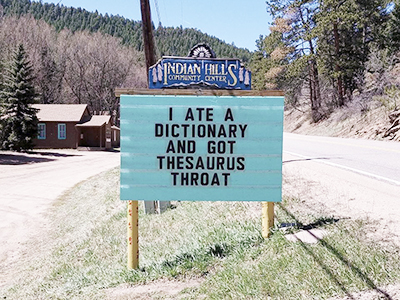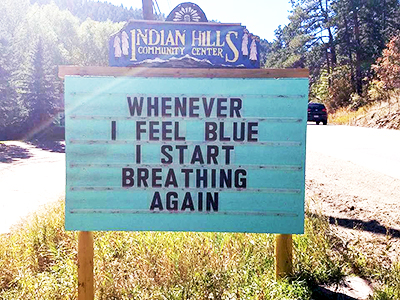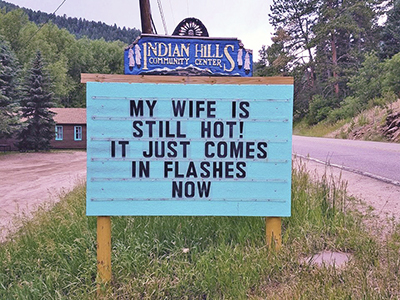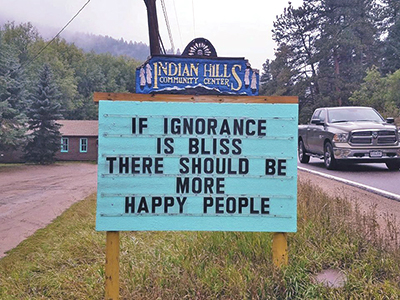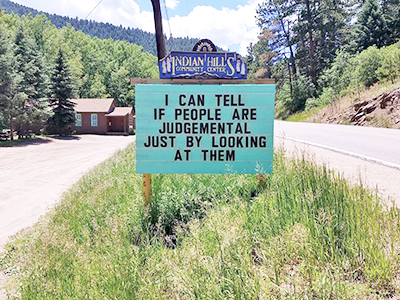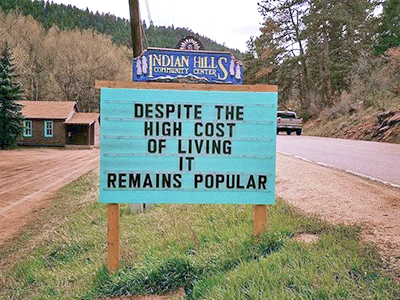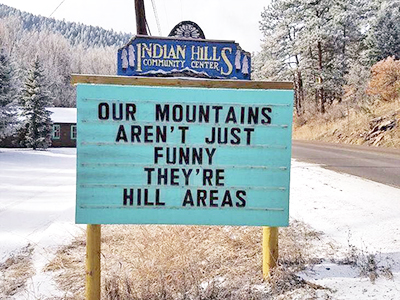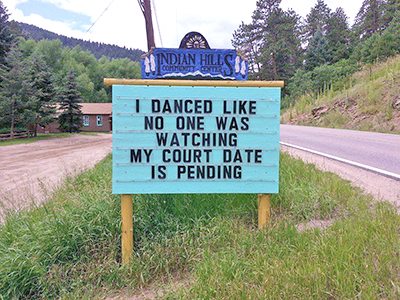 ends