Singapore Airlines kept workers afloat, why didn't Australia's carriers?
SINGAPORE had half as many aviation job losses as Australia during COVID according to a new analysis that was tabled today in the Senate, comparing how different governments supported workers.
The report, compiled by the McKell Institute for the International Transport Workers' Federation (ITF), is part of a submission to the Senate Rural and Regional Affairs and Transport References Committee, which today held hearings examining the aviation sector in the wake of COVID.
Australia's remote location and its heavy dependence on international travel and trade meant federal assistance was essential for an aviation sector bought to its knees by a global pandemic.
"The evidence of success is in the outcomes," ITF head for Sydney, Scott McDine, who presented the report said. "The number of job losses at Singapore's major carriers has been roughly half of that in Australia – 15.6 percent instead of 31.1 percent. If that success had been replicated here, 6000 more people would be in work today."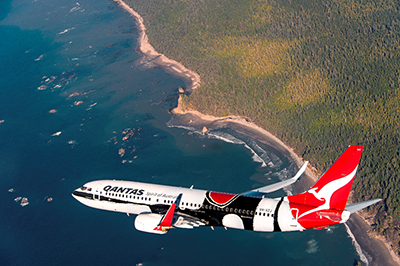 Pre-pandemic, Australia's two big airlines employed 40,000 people, according to the report. About 30 percent of those jobs have been lost, and without targeted support more job losses could cripple the industry and seriously delay any recovery. A further 50,000 people were employed in supply chains and smaller airlines and are similarly at risk.
The McKell report examines four main areas of government aid: airline cash bailouts or loans; job support; cutting operating costs; and ensuring routes and capacity remain in place ahead of recovery. The report found the best response, by far, was specifically targeted job support.
Australia and Singapore both provided national job-subsidy schemes, but unlike Australia's broad-brush JobKeeper, Singapore responded to COVID with a three-tiered wage subsidy depending on industry need.
Singapore recognised its unique reliance on aviation by supporting the sector's workers with the top 75 percent subsidy.

That nation has just responded to the subsidy's success by extending it until late 2021, while Australia's untargeted JobKeeper is about to be wound up.
The US backed its airlines with huge rescue packages, but also made them contingent on aviation-specific job guarantees. This kept job losses at major US airlines to 19.5 percent.
"Despite our relatively small population -- but because of our 'tyranny of distance' -- we are home to some of the busiest and most lucrative air routes in the world," Mr McDine said. "But those lucrative routes have flatlined.
"According to the OECD, Australia ranks 18th out of 28 countries in government aviation assistance programs. We can do better.
"That is why we advocate for an 'AviationKeeper' benefit to extend beyond the expiry of JobKeeper in March."
ends