Aussie innovator Baraja's lidar system wins deal with global auto supplier Veoneer
AUSTRALIAN light detection and ranging (lidar) sensor systems company Baraja is to partner with the world's leading automotive supplier, Veoneer, to integrate its technology into the next generation of self-driving vehicles.
The partnership is expected to drive the adoption of autonomous cars as Veoneer works with global vehicle manufacturers to integrate autonomous safety systems into their cars.
Veoneer will integrate Baraja's Australian-made technology to provide car makers with best-in-class sensing performance and reliability, stepping up the capabilities of autonomous vehicles.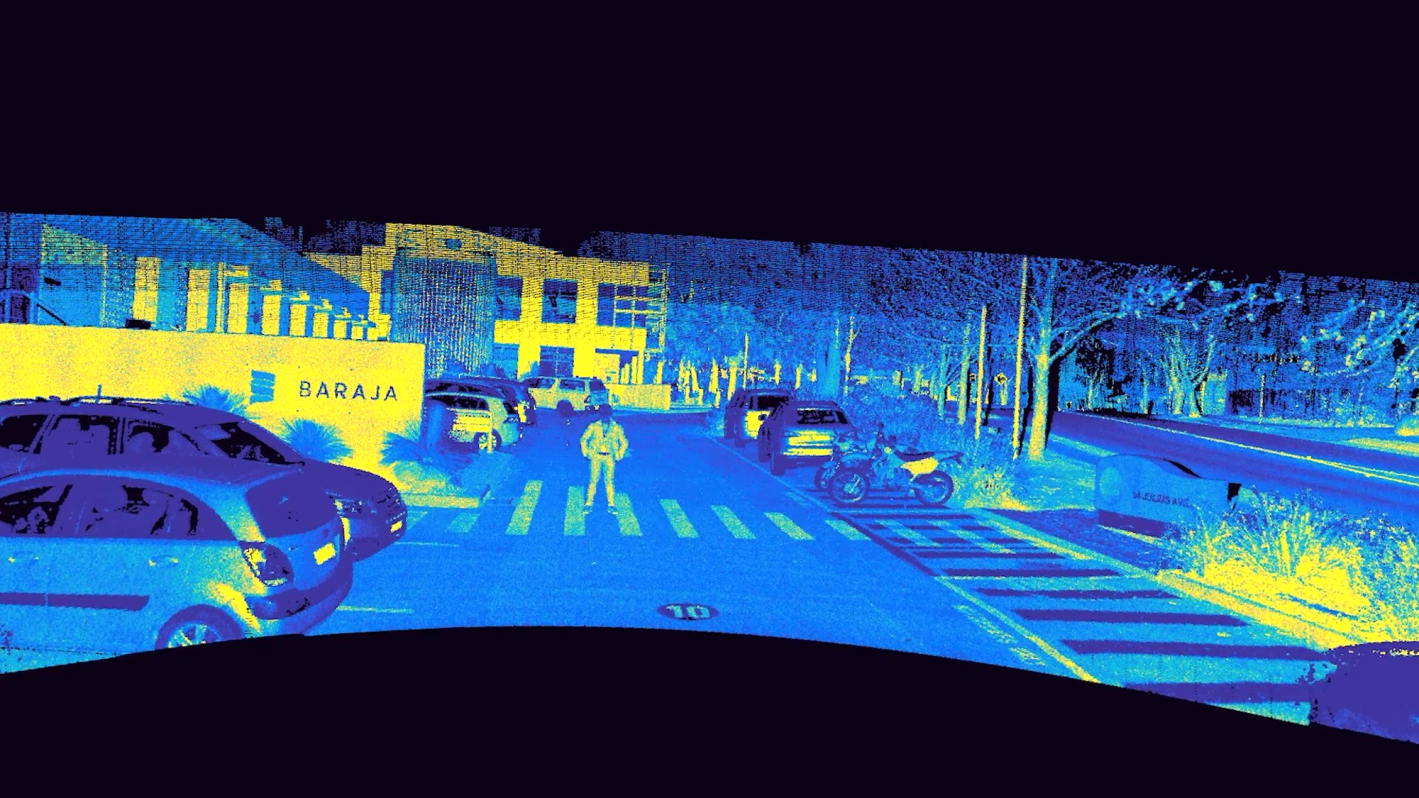 Veoneer chose to partner with Baraja after extensive testing with more than 70 other lidar solutions, choosing to use Baraja's trademark Spectrum-Scan technology, which has proven to provide superior accuracy and resolution, and immunity to interference from other cars or light sources.
Baraja has signed an agreement with Veoneer to industrialise Spectrum-Scan lidar technology for the next market wave of level two-plus (L2+) through level four (L4) autonomous vehicle applications.
Under the agreement, Veoneer will develop, market, and integrate a scalable Spectrum-Scan platform from Baraja to serve top-tier automotive markets.
Veoneer chose to partner with Baraja after extensive testing, as Baraja was found to offer robust technology and a roadmap that lends itself to be among the smallest-size lidars to enable vehicle integration.
Baraja's Spectrum-Scan lidar connects a wavelength-tunable laser to prism-like optics, deflecting the light in different directions to achieve scanning with higher reliability and lower cost. Baraja's random-modulated continuous wave (RMCW) technology enables industry leading interference rejection and the ability to measure instantaneous velocity which distinguishes it from traditional 'time of flight' (ToF) approaches.
"Veoneer is a natural partner for us," Baraja founder and CEO, Federico Collarte said. "We built our Spectrum-Scan technology to enable autonomous driving that is safer, more accessible and ready today for the next generation of vehicles.
"By combining our technology with Veoneer's vast experience in automotive design and platform integration, this partnership helps ensure the world's leading automotive brands can bring that autonomous reality to more people," Mr Collarte said.
SPECTRUM-SCAN ENABLES LEVEL 4 AUTONOMY
Baraja Spectrum-Scan lidar rethinks the way autonomous vehicles see the world around them. Instead of relying on fragile moving parts and oscillating mirrors, it uses dispersive optics to scan the environment, significantly improving reliability and robustness compared to traditional FMCW or spinning lidar.
Baraja has tested its lidar in the harshest conditions, from the outback to arctic tundra, to ensure it works in any climate.
The way Baraja Spectrum-Scan lidar operates is by creating high-resolution 'point-clouds' to accurately detect objects at more than 250m away at speed, while remaining immune to interference from other sensors or light sources.
The Baraja technology is also more tolerant to factors that have hindered traditional lidar systems such as heat, shock and vibration.
Spectrum-Scan precisely steers infrared lasers through prism-like optics in the sensor, rapidly switching the laser's wavelength to send each colour of light in a different direction — the same way optic fibre technology works. The resulting point-clouds are extremely high-resolution and immune to interference from other light sources and lidar systems.
Because it is solid state in the fast axis, Spectrum-Scan sensors have fewer moving parts and are more tolerant to real-world impacts that have disrupted other lidar systems. Spectrum-Scan delivers high resolution to detect objects at distance, and speed, and is immune to interference from other sensor systems.
Baraja was founded in 2016 by telecommunications engineers Federico Collarte and Cibby Pulikkaseril, who discovered a way to use the industry's proven optical fibre and photonics technology to solve the problems faced by legacy lidar. Baraja is backed by Sequoia, Blackbird Ventures, Hitachi Construction Machinery and Main Sequence Ventures.
VEONEER, BARAJA LINK WORLD-LEADING EXPERTISE
The Baraja technology will be complemented with Veoneer's decades-long industry experience in developing automotive grade sensing solutions for driver assistance and autonomy applications.
Headquartered in Stockholm, Sweden, Veoneer has 7,500 employees in 11 countries. Veoneer had $1.37 billion in sales in 2020 and the company is building on a heritage of almost 70 years of automotive safety development.
The Swedish-Australian collaboration is expected to create a new generation of lidar systems enabling automakers to detect and classify objects faster and with more precision.
"Veoneer is committed to offering safe, robust, high-quality sensor solutions to vehicle manufacturers globally," Veoneer chairman, president and CEO Jan Calson said.
"We have performed extensive research among 70 lidar technology companies globally, and have come to the conclusion that by partnering with Baraja, Veoneer will be able to offer and integrate scalable automotive-grade lidar sensors in future cars, at competitive prices."
ends