First Home Guarantee Scheme helps move people into home ownership affirms HIA
THE National Housing Finance Investment Corporation (NHFIC) released its annual report on Australian Government's Home Guarantee Scheme and the findings are proof that "first home buyer incentives work and should continue to be supported" according to HIA managing director, Jocelyn Martin.
"The Home Guarantee Scheme is an important incentive making it easier for a first home buyer to raise their deposit more quickly and easily and in turn helping them get into their own home faster," Ms Martin said.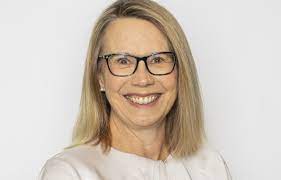 "The report found one in three first home buyers in Australia have been able to get into their first home by accessing the scheme.

"It also found that around 10,860, or more than one third of all guarantees were issued to buyers in regional areas in 2022-23 up from around 7,390 in 2021-22," Ms Martin said.

"The report also showed an increasing proportion of younger buyers participated in the scheme each year since its inception. More than half of all places under the scheme, in 2022-23, were taken up by people under the age of 30.

"Since its inception, HIA has been a strong supporter of assistance for first home buyers, to help get Australians into their first home and achieve their home ownership aspirations," Ms Martin said.
ends