More homes and tradies needed to capitalise on Defence investment
THE Housing Industry Association (HIA) is warning that more tradespeople -- and homes -- are needed to effectively back up the recently-announced $6.23 billion Defence expansion programs that will boost economic activity in the Northern Territory.
"The announced $6.23 billion Defence spend in the Northern Territory is a welcome commitment that will bring a number of business and economic opportunities to the NT for the construction industry and broader economy," HIA's NT executive director, Luis Espinoza said.
"To capitalise on these opportunities the NT Government needs to ensure key policies and investment are made now to address current and future housing shortages and workforce skills gaps," he said.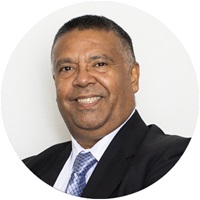 "The construction industry is already facing significant skills shortages and there is a demonstrated need for more housing right now and those pressures will only increase with the additional investment.
"This emphasises the need for targeting policies across Government to address these key matters. This includes opportunities for red tape reduction, first home building incentives, planning reforms to streamline approvals, apprentice grants and support schemes for training providers to deliver and train the future workforce," Mr Espinoza said. "The coordination of these policies is critical as is working with key industry bodies like HIA, to build the capacity of the construction industry to take full advantage of these opportunities. "Industry bodies, and RTO's such as HIA are ready, willing and have the capacity to train the future workforce of the NT and to bring more apprentices and workers through the door right now. "The NT Government needs to be working closely with the housing industry to build our skills, homes and industry capacity now to be prepared for what the future 2-5 years demand will bring," Mr Espinoza said.
ends