Construction industry applauds Housing Supply Bills finally being passed by Parliament
THE building and construction industry is applauding today's passing of the Housing Supply Bills by the Federal Government, with the support of the Greens and some Independent members through the Senate.
Master Builders Australia CEO Denita Wawn said, "The combination of the Housing Australia Future Fund (HAFF), the National Housing Supply and Affordability Council, and Housing Australia embeds housing as a core infrastructure priority for the Federal Government.
"Master Builders thanks the Greens, Senator Jacqui Lambie, Tammy Tyrrell and David Pocock who have come out to support the passing of the HAFF.
"The cooperation seen across all levels of government to prioritise tackling the housing crisis is a relief to many doing it tough. Whether it is social and community housing, rental properties, or owner-occupiers, the common constraint is supply.
"The Housing Australia Future Fund legislation is a vital piece in the housing puzzle by encouraging investment in the social and community housing sector," Ms Wawn said.
"Passing this legislation is imperative to delivering the National Housing Accord target of 1.2 million new, well-located homes in the next five years.
"Master Builders acknowledges the tireless efforts of Minister Collins in ensuring this legislation passes and thanks her for the ongoing collaboration with the industry.
"The government has rightfully not bowed to pressure for harmful rental market interventions that would do nothing to boost housing supply.
"We know the biggest handbrake on housing supply is making it easier for new projects to get the green light by kickstarting private investment and reducing development costs and delays," she said.
"To improve housing affordability across the market, all levels of government must continue to work together to implement continuous land supply through rezoning and planning, and taxes on the development and buying process should be reduced," Ms Wawn said.
Master Builders is part of the National Affordable Housing Alliance (NAHA)of peak bodies, unions, the superannuation and community housing sectors. This alliance supports the objective of enabling a perpetual pipeline of investments that delivers an annual additional supply of housing that leverages taxpayer and private investment.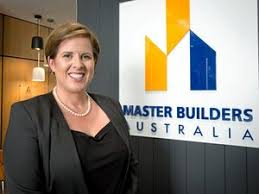 The HAFF starts delivering on this framework with a $10 billion investment to deliver 30,000 new social and affordable dwellings in its first five years. The funding is targeted at areas of greatest need including crisis housing for women and children leaving/experiencing domestic violence, improving housing in indigenous communities, specialist services for veterans and frontline worker accommodation.
ends