Unikrn goes from e-sports to gaming big-time
By Leon Gettler >>
UNIKRN, the e-sports, wagering and gaming company – with investors including Mark Cuban, Ashton Kutcher, Elizabeth Murdoch and others – is close to becoming the leading provider for some of the world's biggest casinos.
Rahul Sood, Unikrn's co-founder and CEO, said it would be a good fit as Unikrn is pioneering the way forward in gaming with cryptocurrency, something most casinos in the world know nothing about and something that will deliver them new markets.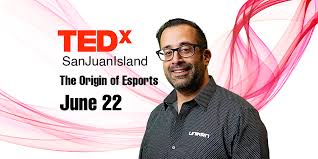 "We created it because our platform is more about fan engagement than it is just about gambling and we created a bunch of features on our platform where fans can earn tokens by connecting their video game accounts to the platform and playing games," Mr Sood told Talking Business.
He said the company had to go through an extensive audit to secure access to cryptocurrency and it is now the only business with a licence from the Isle of Man that allows for betting with cryptocurrency and fiat currency on live e-sports, online casinos and a skills betting platform. This happened because of the way Unikrn handles Know Your Customer (KYC) and Anti-Money Laundering (AML) controls on blockchain.
He said the company had been operating since 2014 and had started out a tech company and had been building out its technology ever since then.
USTILISING ETHEREUM
The cryptocurrency used is an Ethereum-based token and the company has an Etherium-based blockchain system that supports 9000 transactions per second, robots that do the odds trading, computer vision technology and predictive analytics to come up with the odds.
Mr Sood said Unikrn has the ability to operate in over 30 countries around the world and it still hasn't done any localisation.
He said casinos have been approaching Unikrn to enter partnerships.
"I would say the largest casinos in the world are now calling us to find ways to partner with us," Mr Sood said.
He said this was important in the US where gaming companies could only get a licence for sports betting if they owned a casino or were partners with a land-based casino.
"So there are opportunities for us to work with casinos. It starts with bringing in e-sports betting ad building wagering experiences around games people love and then talking about cryptocurrency," Mr Sood said.
"Cryptocurrency is still something they're wrapping their heads around but there is natural fit in the casino for cryptocurrency and I think most of them see it, they just don't know how to apply it."
WAGERING BUILT AROUND GAMES
Mr Sood said the casinos' slot machine business was dying in Las Vegas because only older people were using slot machines.
"The fundamental difference between that and Unikrn's approach is we're building wagering experiences around games people love," he said.
Mr Sood said the company diversified its locations to recruit talent.
Unikrn's management team, its chief operating officer, chief financial officer, and head of product are in Sydney, most of the development team is in Berlin – with satellite offices in Croatia and Poland – the marketing head is in New York, there is a team in Las Vegas and Soon works out of Seattle.
It's all par for the course for Rahul Sood, who began developing start-ups when he was with Microsoft Ventures. He has also been involved in multiple gaming companies.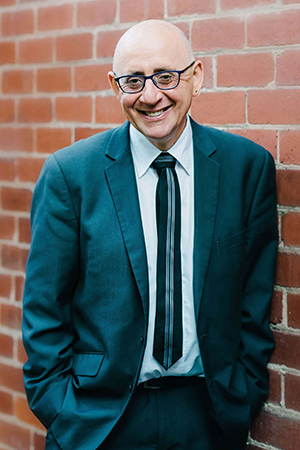 Hear the complete interview and catch up with other topical business news on Leon Gettler's Talking Business podcast, released every Friday at www.acast.com/talkingbusiness.