Brisbane at the epicentre of Asia Pacific screen creativity 
TONIGHT BRISBANE is the epicentre for the world's movie-making creativity and talent as the city hosts the Asia Pacific Screen Awards, the culmination of a week of screenings, workshops and forums.
Celebrated Australian star of stage and screen Deborah Mailman will join media personality and actor Sofie Formica to host the 13th Asia Pacific Screen Awards (APSA) at Brisbane Convention and Exhibition Centre (November 21). A total of 37 films from 22 countries and areas of the Asia Pacific region achieved nominations for the prestigious awards, drawn from the 289 films entered in the APSA competition.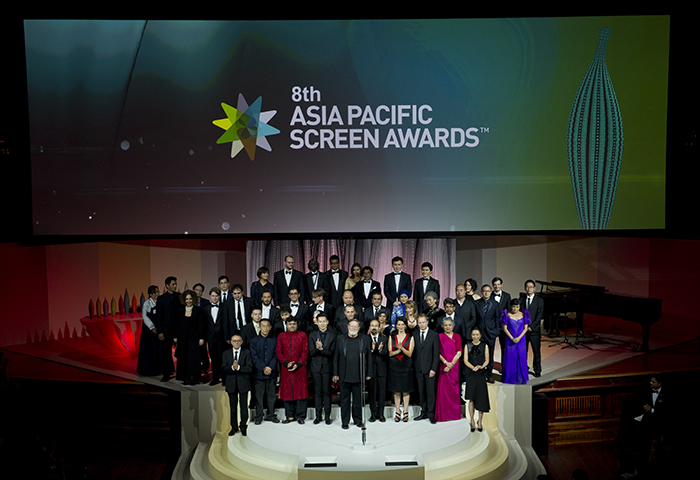 Deborah Mailman is a popular choice to co-host the awards, renowned for having blazed a trail for Aboriginal actresses by becoming the first to win the AFI for Best Actress in 1998 and in 2017 she was made a Member of the Order of Australia for Services to the Arts and as a role model for Indigenous performers. This year she was appointed to the Board of Screen Australia and is currently on Australian screens in ABC TV's Total Control. Originally from Mount Isa in north-west Queensland, she is a multiple Logie, AACTA, Helpmanm and Deadly Award winner. Her films include The Sapphires, Paper Planes, Bran Nue Dae, Rabbit Proof Fence, Radiance, and television performances in Total Control, Mystery Road, Offspring, Cleverman, Redfern Now, Playschool, Black Comedy and The Secret Life of U.
The 2019 awards mark Sophie Formica's fourth time hosting APSA, with previous co-hosts including internationally acclaimed New Zealand actor Cliff Curtis (2018), multi-award-winning Singaporean director Anthony Chen (2015) and leading presenter of China's International Channel Shanghai, Lei Chen (2013). Previous hosts have also included Australian actors David Wenham and Aaron Pedersen. She began her television career at the age of 14 in children's programming and here resume boasts appearances on Wombat, Saturday Disney, Just Kidding and on Now You See It as Australia's first female game show host. During a stint in Los Angeles, Formica worked as a reporter on Extra, a national entertainment magazine show, interviewing many Hollywood actors. She also acted in Dwayne 'the Rock' Johnson's Queensland-located blockbuster San Andreas (2015).
Host city Brisbane's Lord Mayor, Adrian Schrinner said the Asia Pacific Screen Awards ceremony honoured cinematic excellence and celebrated both local and international filmmakers from more than 70 countries and areas. APSA is an international cultural program supported by Brisbane City Council and organised through Brisbane Marketing. APSA is endorsed by foundation partners UNESCO and FIAPF-International Federation of Film Producers Associations. The awards ceremony is an exclusive presentation now unique to Brisbane.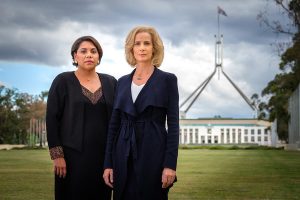 Walking the red carpet tonight will be a who's who of contemporary Asia Pacific cinema. Among them will be:
Iconic Australian actor and APSA Academy president Jack Thompson AM;
Renowned Australian film and TV actor David Wenham;
APSA patron and Busan Film Festival founder Kim Dong-ho;
Producer of Bong Joon-ho's Parasite, Jang Young Hwan;
Popular international actresses Samal Yeslyamova(Kazakhstan), Max Eigenmann (Philippines) and Nina Mazodier (Georgia);
Popular international actors Manoj Bajpayee (India),Navid Mohammadzadeh (Iran) and Nuttawat Attasawat (Thailand);
Writer and director of Australia's official Oscar submission Buoyancy, Rodd Rathjen;
Producer ofThe Australian Dream, Nick Batzias;
Screen Queensland CEO Kylie Munnich;
Kazakstan writer/director Adilkhan Yerzhanovand producer Olga Khlasheva;
People's Republic of China, nominated screenwriter A Mei, producer Liang Ying and cinematographer Deng Xu;
Korean cinematographer Kim Hyunseok;
New Zealand animator Kirby Atkins;
Korean-born, New Zealand raised producer/editor/director Zoe Sua Cho (House of Hummingbird);
Bhutan director/producer Tashi Gyeltshenand producer Ram Krishna Pokharel (The Red Phallus);
Russian director Liubov Borisovaand producer Sardana Savvina from the remote Yakutsk region of Russia, 450km south of the Arctic Circle;
Fresh Indian cinematic voice Ridham Janve, nominated for Best Feature Film;
Iranian animator Behzad Nalbandi, documentary maker Farzad Khoshdast andscreenwriters Mohsen Gharaei and Mohammad Davoodi;
Representing Made in Bangladesh'sCultural Diversity nomination, producer Ashique Mostafa;
and Philippe Bellaïche, director and producer of documentary Advocate, which just won Best Documentary at the Antenna awards.
Also at tonight's awards will be the APSA Youth, Animation, Documentary International Jury chair, Indonesian auteur, Garin Nugroho, and jury member, Animal Logic CEO, Zareh Nalbandian.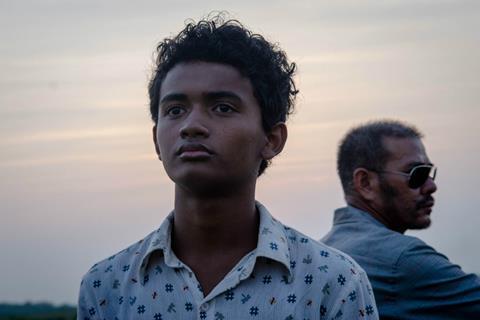 Probably the hardest-working people leading up to right's gala ceremony have been the APSA International Jury members including: Asia Pacific selector for Cannes and Venice Paolo Bertolin; deputy chair of the European Film Academy, prolific producer and activist Mike Downey; producer of 2017 APSA Best Feature Film Sweet Country, Greer Simpkin and Oh Jung-mi, the APSA-winning co-writer of Lee Chang-dong's Burning.
"Brisbane is now seen as a world-class venue for national and international events such as the Asia Pacific Screen Awards," Lord Mayor Shrinner said. "Major events such as these awards contribute $150 million into the Brisbane economy and support thousands of local jobs.
"Over 50 local businesses have been engaged through this year's awards and we'll see many more indirectly benefitting, such as tourism operators, restaurants and retail stores.
"This year, we are thrilled to have Australian stars, Deborah Mailman and Sofie Formica co-host the Asia Pacific Screen Awards. Both are highly-regarded industry representatives."
Tonight's awards ceremony will open with a Welcome to Country by the Nunukul Yuggera Aboriginal Dance Company.
About the APSA juries
THE 13th Asia Pacific Screen Awards' three juries are drawn from the industry talent pools of 10 countries: the APSA International Jury, the APSA Cultural Diversity International Jury, and the APSA Youth, Animation, Documentary International Jury.
Brisbane Lord Mayor Adrian Schrinner said, "The talented and diverse people who form the three APSA Juries bring a wealth of experience to the roles.
"This year, the calibre of films nominated from all over the region is outstanding, and I wish the juries every success as they undertake the difficult task of deciding the 2019 winners."
President of the APSA International Jury is multi-award-winning Singaporean filmmaker Eric Khoo, whose films have been selected for Cannes, Venice, Busan, Berlin, Toronto and Telluride.
Mr Khoo is joined on the five-member International Jury by globally acclaimed filmmakers from Australia, Italy, Republic of Korea and the UK.
They are Australian film and television producer Greer Simpkin (APSA Best Feature Film winner Sweet Country), Cannes and Venice Film Festival selector Paolo Bertolin, Korean screenwriter, theatre actor and Russian literature specialist Oh Jung-mi (APSA Jury Grand Prize winner Burning) and deputy chair of the European Film Academy, UK film producer, journalist and activist Mike Downey (APSA Cultural Diversity Award winner Dede).
The APSA Cultural Diversity International Jury determines the winner of the prestigious Cultural Diversity Award under the patronage of UNESCO. The jury represents APSA's founding partnership with UNESCO, and the shared goals of the two organisations in the protection and preservation of cultural identity.
APSA Cultural Diversity International Jury chair is Palestinian filmmaker Hany Abu-Assad (APSA Cultural Diversity Award winner The Idol), documentary-maker, actress and founder of the NGO Catharsis-Lebanese Center for Drama Therapy from Lebanon Zeina Daccache, and Dương Bích Hạnh, head of the Culture Unit at the UNESCO Bangkok Office, an anthropologist with a strong commitment to gender equality, cultural diversity and human rights.
The APSA Youth, Animation, Documentary International Jury is chaired by Indonesian auteur Garin Nugroho; joined by Berlin-based award-winning Syrian film director and co-founder of Syria's DOX BOX International Documentary Film Festival, Diana El Jeiroudi; and world leader in the fields of animation, VFX, film development and production co-founder and CEO of Animal Logic Zareh Nalbandian.
The Asia Pacific Screen Awards ceremony tonight is the culmination of an action-packed week of events for the industry and public in Brisbane presented by the Asia Pacific Screen Forum.
Chair of the Asia Pacific Screen Awards, Michael Hawkins said APSA brought together "… some of the most significant screen storytellers and key industry figures" and included "special appearances from some of our Jury members at events, and on panels including the Brunch to explore cultural diversity and freedom of expression in Asia Pacific, and the Meet the Programmers session."
https://www.asiapacificscreenawards.com/asia-pacific-screen-forum
ends