Qld-designed and made activewear to change the game
DANIELLE LARKIN has shifted the goal posts with her d+k activewear range. For a start, she is playing a 'home' game.
Right from the kick-off, each piece within her brand has been 100 percent designed, produced and delivered from the one warehouse, based in Queensland.
At just 27 years old, Danielle Larkin is bringing 'beautifully crafted' disruption to Australia's massive - and growing - activewear industry.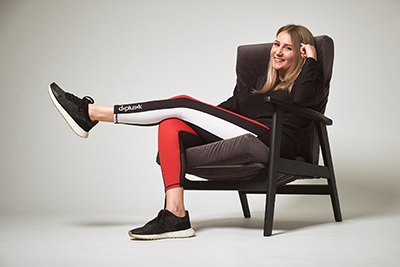 Though just 18 months old, her activewear brand d+k has already experienced 257 percent growth in the last six months, with the company positioned to surpass those figures again in 2019.
While the style, functionality and overall aesthetic certainly play an intrinsic role in this success, it is d+k's significant points of difference that have helped it gain so much traction in such a short time in what is currently one of our most competitive industries.
"Originally I had planned to get everything manufactured off shore," Ms Larkin said. "However I wasn't happy with the standards that I found overseas, so from both an ethical and a business standpoint, the only option that remained for me was to start doing it on my own, right here in Australia.
"That's when the real journey began. I found an amazing patternmaker, built a great Aussie team, and here we are today."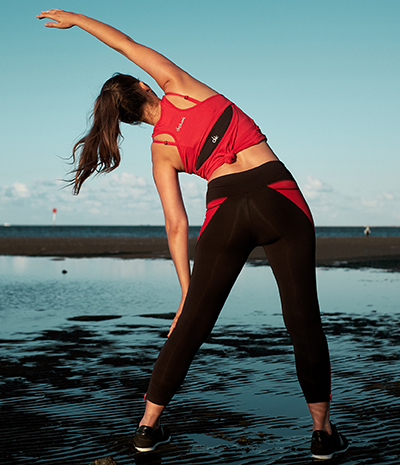 She said d+k was committed to making a difference in the future of sustainable clothing, with each piece proudly made from quality materials ranging from Italian lycra to organic bamboo, incorporating recycled content where possible.
Of course form and functionality are also paramount, with each piece thoughtfully conceived, tried, and tested. Moisture wicking, quick dry, stretch technology, ultra-breathability, muscular support and UV protection are also integrated with these subtle, yet essential, textile details designed to support the wearer no matter their shape or chosen activity level.
"That's another reason why I started the label," Ms Larkin said. "I felt that the fitness industry needed to focus on choosing internal wellbeing and self-love, rather than trying to look a certain way or adhere to a certain fitness regime. We want our pieces to make all people feel good. To make them feel strong, supported and comfortable.
"When designing, I work with the shape of the body, and I really take the time to think about how people move and feel in their clothing, and what I can do to make that a better and more positive experience for them."
This ethos, has also led to d+k's brand philosophy, she said, "Be Bold. Be Brave. Be You."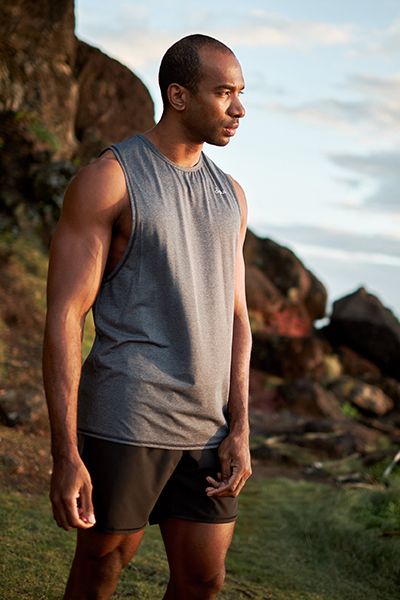 ends