Hit crime drama Harrow backed for season two
THE ABC, Hoodlum Entertainment and Disney-owned ABC Studios International are backing a second season of Harrow, after its critically-acclaimed and popular first season.
Starring Ioan Gruffudd as forensic pathologist Doctor Daniel Harrow, 10 new episodes of the crime drama will begin filming in South East Queensland in September.
ABC's head of drama, comedy and indigenous, Sally Riley said, "Harrow has been an incredible launch to our drama slate this year with ABC audiences loving the cast and the stunning Queensland locations.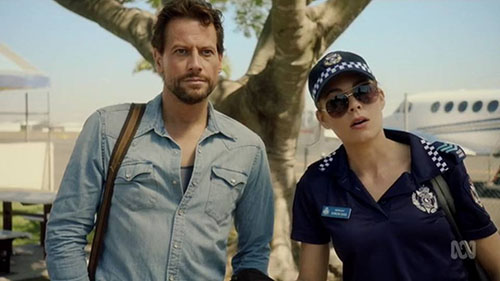 "It is performing brilliantly for us on broadcast and on our video on demand service iview. We look forward to continuing the adventures in season two."
It has won praise internationally too.
"We're thrilled with the overwhelming response to Harrow and to our incredible star, Ioan Gruffudd as Dr Daniel Harrow," said Keli Lee, ABC Studios International managing director.
"We've put together an amazing cast and a stellar crew, and we're looking forward to more of Dr Harrow and his exciting story."
Hoodlum Entertainment's Tracey Robertson said, "We have been so thrilled with the response to the show and it is very exciting to bring the wonderful Ioan Gruffudd and our other fabulous cast and crew back home to Brisbane for a second series."
Harrow was co-created by writer Stephen M. Irwin (Australia Day, Wake in Fright, Secrets & Lies) and Leigh McGrath (Australia Day, Secrets & Lies, Strange Calls), and will again be produced by Hoodlum Entertainment's Tracey Robertson and Nathan Mayfield.
"Ioan is the star of Harrow but best supporting actor belongs to Brisbane," Queensland Premier Annastacia Palaszczuk said. "Anyone who hasn't seen Harrow hasn't seen our backyard shown off in such a spectacular way."
The series was the first drama production for the Disney-owned ABC Studios International, and Disney Media Distribution will license international rights. The series has also been supported by Screen Queensland and ABC is the domestic broadcaster.
ends