Aust. movie comedy to star Kylie Minogue and Guy Pearce
IT SEEMS LIKE an odd title for an Australian feature film – Flammable Children – but in that respect it perhaps follows so many other quirky and cleverly scripted internationally successful feature length comedies, including Crocodile Dundee and The Adventures of Priscilla, Queen of the Desert.
Flammable Children – collaboratively backed by Screen Australia, Screen NSW and Screen Queensland – happens to have the star of Priscilla, one of one of the most successful comedic features in Australia's history, Guy Pearce, again teamed with that film's writer and director, Stephan Elliott. With the recent announcements of popular actors Kylie Minogue and Radha Mitchell joining the cast, big things are anticipated for the film.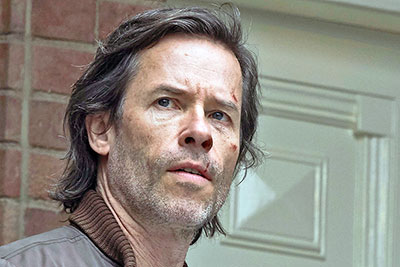 "Comedies are more than just a successful genre in Australia's box office history; they form part of our national identity," Becker Film Group managing director Richard Becker said. "Films like Priscilla and The Castle are embedded in our culture and serve to remind us of the self-deprecating humour that is the essence of our basic character.
"We are absolutely delighted to be bringing Flammable Children to audiences nationally and are thrilled that iconic Australian, Kylie Minogue, is now attached alongside Guy Pearce and Radha Mitchell to this colourful satire."
The film is written and directed by Stephan Elliott (The Adventures of Priscilla, Queen of the Desert) and produced by Al Clark (Priscilla, Chopper, Red Hill) and Jamie Hilton (Breath, The Waiting City, Backtrack).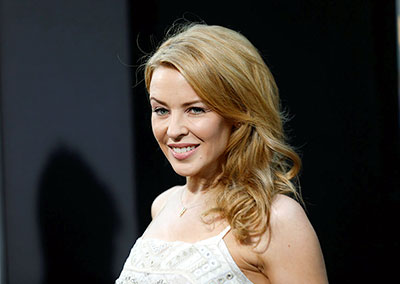 The storyline has that peculiar Australian quirkiness embedded.
It is 1975: the sexual revolution is in full swing; Saigon will fall; the first sounds of 2JJ are hitting the airwaves; Australia is in constitutional crisis; and in a sleepy beachside suburb, an extraordinary event will set in motion a crucial, comical and revelatory week for a teenage boy and girl. Something is about to go spectacularly wrong, and their lives will change forever.

Flammable Children marks the first time Ms Minogue and Mr Pearce have appeared on screen together since starring in Neighbours, early in their careers. As well as acting as an onscreen reunion for the two stars, Flammable Children will reunite some of the award-winning cast and crew from Priscilla.
The team joining Mr Elliott and Mr Clark includes production designer Colin Gibson, who recently won an Oscar and BAFTA for his work on Mad Max: Fury Road; and costume designer Lizzy Gardiner (Mission: Impossible II), who won an Oscar and BAFTA for her work on Priscilla. Other Priscilla 'graduates' include the score composer Guy Gross, who was BAFTA-nominated for Priscilla and Emmy Award-nominated film editor SueBlainey (Lost, Mozart in the Jungle).
"We are so excited to be able to support Flammable Children," Screen Australia CEO Graeme Mason said.
"In Kylie, Guy and Radha, the team has been able to secure some of Australia's most established and iconic talents. The powerhouse in front of the camera is matched by the award-winning team behind it, who will bring our memories of 1970s Australia to life. Flammable Children is going to be smart and funny, with a distinctly nostalgic flavour that I think people will really connect with. Screen Australia is very proud to work with Screen NSW and Screen Queensland to support this film."
Cameras will roll on the south-east coast of Queensland from early October.
Screen Queensland CEO Tracey Viera said, "This production will benefit from Queensland's depth of talented cast and crew and showcase our fantastic locations. It's a great opportunity for the local industry and keeps the back-to-back production happening in Queensland. It is a winning outcome for our business in creating simultaneous stories and economic growth for the screen."

Screen NSW CEO Courtney Gibson said: "We're proud to support Flammable Children, a glorious romp through Australia's beachside history, being brought to life by an absolute dream team – on the screen, behind the camera and in post."

Cutting Edge will provide post-production facilities in both Queensland and New South Wales and are also investors in the film. The Becker Film Groupwill look after Australia and New Zealand distribution, with international sales by WestEnd Films.

www.screenaustralia,gov.au
ends