Sociabl connects fans with favourite celebrities for charity
SOCIABL, an Australian start-up founded by Brandon Reynolds and Jarrad Hrotek in late 2013, is cutting through to link fans with their idols through pre-organised video calls – and all to help charitable causes.
The platform allows fans from around the world to purchase a video call with their favourite idol, simultaneously making dreams come true and raising money for charities.
Sociabl is a free-to-download app that allows fans to select a star from the menu of participating celebrities and follow the prompts to book in a video call with their idol. The cost of each call varies depending on the celebrity, with a substantial portion of the fee going to a charity of the star's choice.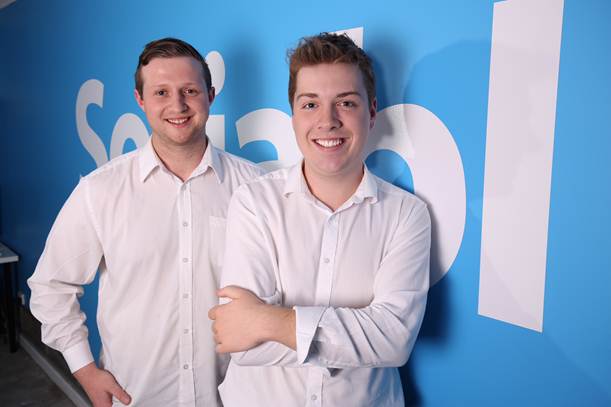 "I've always loved the power of celebrity," Sociabl co-founder Brandon Reynolds said.
"With the fast development of social media and the interaction between stars and their fans increasing I feel that Sociabl is a natural progression.  
"It offers the opportunity of a more intimate and unique relationship for people to meet their idols and raises money for charity at the same time."
Sociabl plans to launch in Australia early December with a fleet of more than 30 Australian sports stars plus a slew of other well-known local stars. Once launched in Australia, Sociabl plans to launch with a range of international names globally from the US. 
Sociabl is currently working with international names such as Will.i.am, NBA Lakers star Chris Paul and local Australian boys, 5 Seconds of Summer "in addition to some of the biggest musical superstars on the planet," M Reynolds said.
Sociabl started in the corner of a back bedroom in Mr Reynolds' family home in Adelaide. Thanks to a successful seed funding round, Sociabl raised more than $150,000 from a variety of Australian and international investors including his own family, as well as Chinese businessman Xiao Cao Shiru and a high profile Melbourne BRW Rich List member.
"We have now opened discussions with industry leaders and VCs (venture capitalists) across Australia and the US that values the company at around $7 to $9 million dollars," Mr Reynolds said.
Sociabl has established offices in Adelaide, Los Angeles and London with a staff of 11 across Australia, the US and Europe.
ends