Google backs Skip Ahead screen initiative
EXTRA >>
GOOGLE and Screen Australia are to provide all five Australian Skip Ahead initiative winners with the funding and production resources to create unique online content to engage new audiences around the world.
Google has agreed to contribute funding and resources and will support the successful applicants to travel and work at the YouTube Space in Los Angeles in November.
"Considering that Skip Ahead is only in its second year, we were thrilled with the range and originality of content that Australian creatives pitched to us this year," said Screen Australia's investment manager Mike Cowap.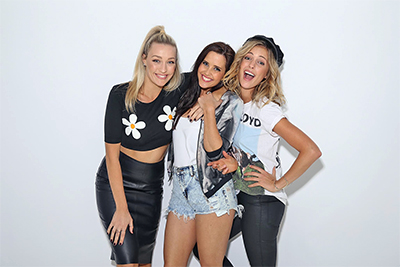 "We're really confident the 2015 recipients will not only deliver great content, but will demonstrate Australia's creative ingenuity internationally."
Comedy trio SketchShe will deliver Traffic Jam – The Musical, while French SungaAttack and The Roundabout Crew will collaborate on tongue-in-check series Australiana Hostel.
In factual programming, Draw with Jazza plans to create a documentary The Tale Teller about animated storytelling whilst How To Cook That's Ann Reardon will go on tour to find (and make!) The Sweetest Thing – said to be Australia's most extreme dessert.
The team from Aunty Donna will deliver absurdist webseries 1999 based on the computing Y2K panic of last century.
"Skip Ahead fosters the next generation of Australian storytellers by providing funding, education and support for the production of new online content," Google Australia and New Zealand managing director Maile Carnegie said.
"The first round winners created fantastic online series and we think that this second wave of funding will help even more Australian voices to reach global audiences."
All Skip Ahead applicants had to satisfy the initiative's criteria which included proof of existing audience, concept creative strength and the financial viability of the project.
"I am beyond ecstatic to have received the Skip Ahead," said Josiah Brooks of Draw with Jazza.
"For me YouTube has been an incredible resource to deliver work directly to my fans, and Skip Ahead gives me the boost I need at this stage in my career to take my work to the next level."
The 2015 selected projects are:
THE TALE TELLER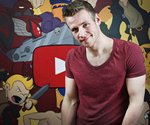 An old travelling storyteller enters a city with nothing to his name but the stories he has spent his life gathering, which he wishes to pass on before he dies – and a three-part documentary series about the past, present and future of animated storytelling.
Channel: Draw with Jazza (402,326 subscribers • 22,758,977 views)
Creators: Josiah Brooks
Genre: Animation & Documentary
Format: 4 x 10 mins
TRAFFIC JAM – THE MUSICAL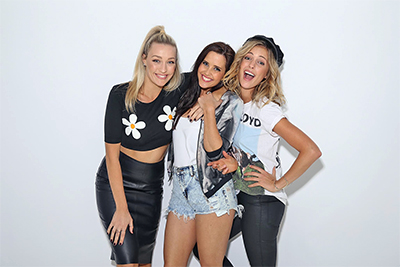 The SketchSHE girls inadvertently cause a frustrating fender bender on a busy freeway resulting in a frenzy of road rage. Through song and dance they teach commuters how to get along.
Channel: SketchShe (686,411 subscribers • 70,498,143 views)
Creators: Shae-Lee Shackleford, Madison Lloyd, Lana Kington
Genre: Musical comedy
Format: 4 x 6 mins
1999
An absurdist sketch webseries loosely following a professional business in the lead up to New Year's Eve 2000, as the employees prepare for the dreaded and unfathomable Y2K.
Channel: Aunty Donna (63,533 subscribers • 7,137,237 views)
Creators: Max Miller, Mark Samual Bonano, Zachary Ruane, Broden Kelly, Sam Lingham, Tom Armstrong.
Producer: Nel Minchin
Genre: Comedy
Format: 10 x 3-5 mins
THE SWEETEST THING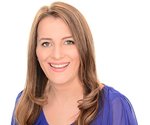 From fabulous liquid nitrogen ice-cream, to gold-leaf chocolate bombs, to candy balloons filled with helium that literally float above the dinner table, food scientist and pastry chef Ann Reardon will uncover the weird, wild and wonderful world of extreme desserts and cakes as she travels around Australia.
Channel: How to Cook That (1,882,673 subscribers • 218,450,660 views)
Creators: Tom Maynard, Ann Reardon, Sophie McGill
Genre: Documentary
Format: 4 x 10 mins
THE AUSTRALIANA HOSTEL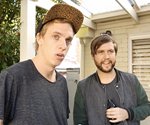 A narrative comedy series featuring an ensemble cast of YouTube personalities who are working at a rundown Sydney hostel on the brink of closure due to a string of unbelievably bad online reviews.
Channel: Frenchy SungaAttack (174,914 subscribers • 28,274,291 views) and The Roundabout Crew (57,481 subscribers • 5,075,910 views)
Creators: Benjamin French, Tom Armstrong
Genre: Comedy
Format: 4 x 5 mins
Skip Ahead was first announced in 2013, with the inaugural funding awarded in March 2014 to five recipients who have since gone on to deliver their content:
Axis All Areas by Axis of Awesome (musical comedy);
Lend Us A Ride by Mighty Car Mods (doco-comedy);
Neighbours Zombie Edition by Louna Maroun (dramedy);
Fernando's Legitimate Business Enterprise by Sexual Lobster (animation);
Reinventing Education (episodes 2 and 3 to come) by Veritasium (documentary).
ends