Brisbane 'AI-rport' uses Brainbox to cut emissions
By Leon Gettler, Talking Business >>
WHAT CAN the world learn from Brisbane Airport? For a start, Brisbane Airport Corporation is the first airport manager in the world to use artificial intelligence (AI), provided by global corporation Brainbox AI, to reduce emissions.
Airports are the second largest emitters of greenhouse gases and the new AI technology allows the airport to focus on reducing emissions in its buildings. The AI can predict internal temperatures of buildings with a confidence interval greater than 95 percent. On some sites, it's 99 percent.
"Ask yourself, when were you last 99 percent sure of something?" BrainBox AI head of the Asia-Pacific region, Ben Gill told Talking Business. "So effectively, once we know something is going to happen, we can effectively see into the future and that means we can start turning things off, down or sideways.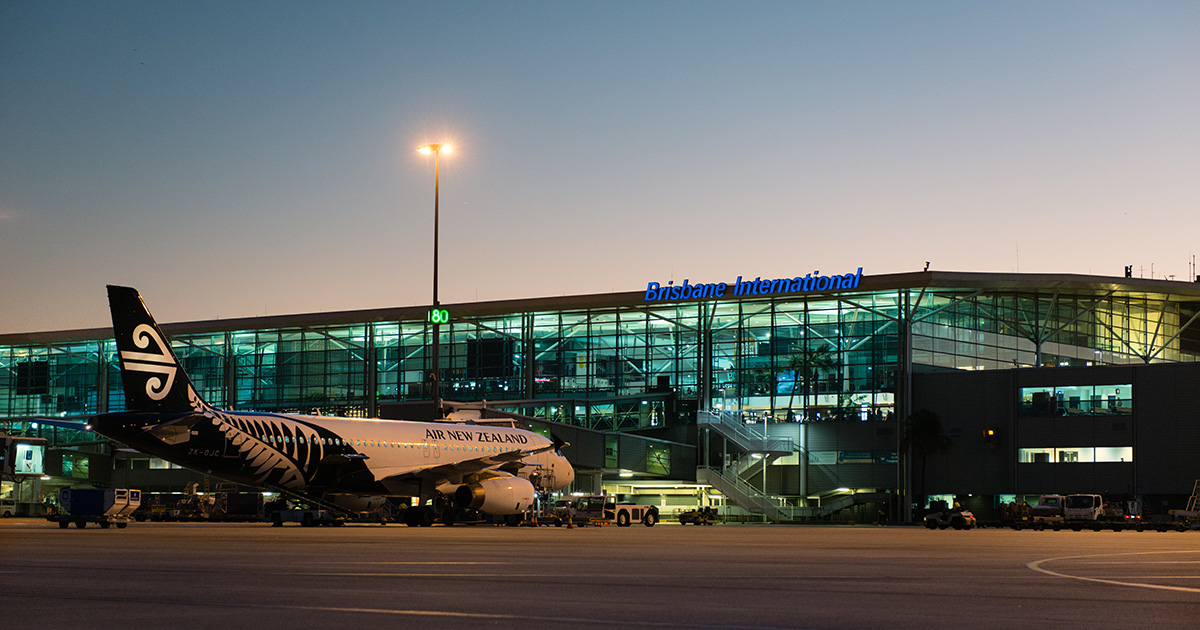 "So without any human intervention, the AI will actually go ahead and make changes to the H-VAC, to your air-conditioning, to your heating in the building and, ultimately, it can do it smarter and quicker than what we can as humans."
This is important because heating, ventilation and air-conditioning generates up to 70 percent of a building's energy use in shopping centres and hospitals.
CANADIAN 'NOUSE' BEHIND BRAINBOX
The technology has been developed by the Brainbox team in Montreal, Canada. They include building engineers, software developers, AI architects, ("These guys have brains upon brains," Mr Gill said) and a data streams team.
He said this technology can be used wherever there are air conditioned buildings. Hospitals and shopping centres would be prime sites.
"When you start to think about the eco-systems that live within these buildings, and the way buildings can actually interact with each other, whether they would ne shade lines, or whether they be shared power, or shared cooling," Mr Gill said.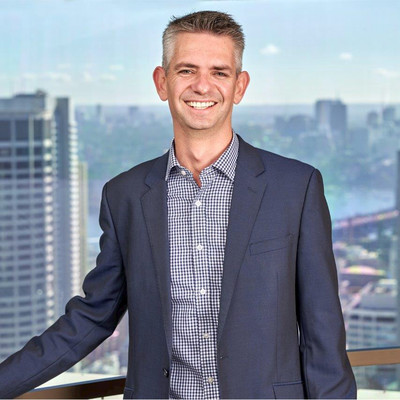 "Something we're just dipping our toes into now is how these buildings can trade energy with each other. Things like peak demand and sharing those arrangements."
Mr Gill said cities were now interconnected with traffic and pedestrian movements and the use of energy was now coming to the fore.
"AI will play a role in many aspects of society, pleasingly in reduction of emissions," he said.
He said Brainbox was now operating in most states around Australia, except for Tasmania. It is also operating in Canada and North America and pushing into Asia
AIRPORT SHOWS BRAINBOX VERSATILITY
Mr Gill said it was significant that Brainbox was now using its technology on an airport.
"We know we have proven technology in commercial buildings, in office towers. We know it in shopping centres, we know it in universities, we know it in schooling," he said.
"This is the first time we have seen an airport operator do it. Sometimes it comes down to less about the building and more about the attitude of people.
"Ultimately, we are asking people to give up a little bit of control in what they're doing and let the AI make decisions," Mr Gill said.
"Part of my job and my team's job is putting in place the procedures and also the trust and the confidence."
Mr Gill compared data with water.
"It's often dirty, it needs filtering, it needs sanitisation, it certainly needs plumbing, you need to have storage for it," he made the analogy.
www.leongettler.com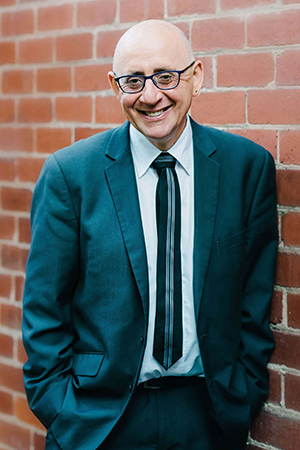 Hear the complete interview and catch up with other topical business news on Leon Gettler's Talking Business podcast, released every Friday at www.acast.com/talkingbusiness.
https://play.acast.com/s/talkingbusiness/talking-business36-interview-with-ben-gill-from-brainboxai
ends