Monarc Global takes double win in Deloitte's Tech Fast 50 Awards.
AVIATION technology software company Monarc Global took home a double win at the recent 21st Deloitte Technology Fast 50 Awards. Monarc Global was named the Tech Fast 50 Winner and company co-founder Monica Zagrodny won the Female Leadership Award.
It marks the first time in the history of the Deloitte Tech Fast 50 Awards that a nominee has won in two categories.
The awards pinpointed 50 of Australia's fastest-growing companies, with the list's cut-off rate rising above 300 percent. Monarc Global saw a phenomenal growth of 6,331 percent between 2019 and 2021 and, as a result, was recognised as the Fastest Growing Tech Company in Australia.
Monarc Global is an aviation-centric software company providing solutions via its in-house technology, branded Travech, to aircraft operators and owners, including a global distribution system for the travel industry.
Monarc's innovative product and service in the aviation and travel space was what set it apart in both the Fastest Growing Tech Company in Australia category and for the Technology Female Leadership Winner.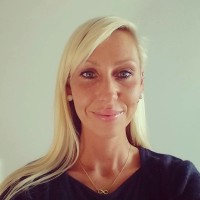 "I am honoured to win Deloitte's Technology Fast 50 Female Leadership Award," Monica Zagrodny said. "To be included amongst a list of other female lead companies is a testament to the amazing work we are all doing and a great step towards giving female leaders opportunities and recognition in business acumen within their industry.
"This is a fantastic achievement for our team, since its inception in 2017 and armed with our mission to provide solutions for aircraft operators and owners and change the aviation industry to do better when it comes to business operations, particularly automated pricing," Ms Zagrodny said.
"Monarc Global is part of a wider landscape of other companies and founders who are paving the way for promising innovation within Australia. Thank you to all the nominees on the list, the entire Monarc Global team and all of our supporters."
In the past, companies such as Afterpay, Vinomofo, Seek, Realestate.com.au, Atlassian and Webjet have taken out the top spot.
Since 2017, Brisbane-based Monarc Global has helped aircraft owners, charter operators, travel services, and airlines automate their pricing and booking systems with their dynamic in-house built pricing software, Travech.
www.monarcglobal.com
ends