Lloyds says old Holdens are becoming new favourites
JUST a few days since the shock announcement of General Motors' retirement of the Holden brand for good, the value of Holdens have been projected to have at least doubled, according to Lloyds Auctions.
"We have been flooded with enquiries coming through our Classic Car Division Nationwide over the last 24 hours or so with people wanting to buy a Holden showcasing a surge in demand for the vintage vehicles," Lloyds auctions chief marketing officer Brett Mudie said.
"It really shows that the market has responded immediately and is indicating that the market for Holdens will sky rocket as we have seen the interest soar in the last day," he said.
"The value of Holden Classics has always been strong but this evidence that has come to us in the last day suggests that it is more than likely to create a booming market for them," Mr Mudie said.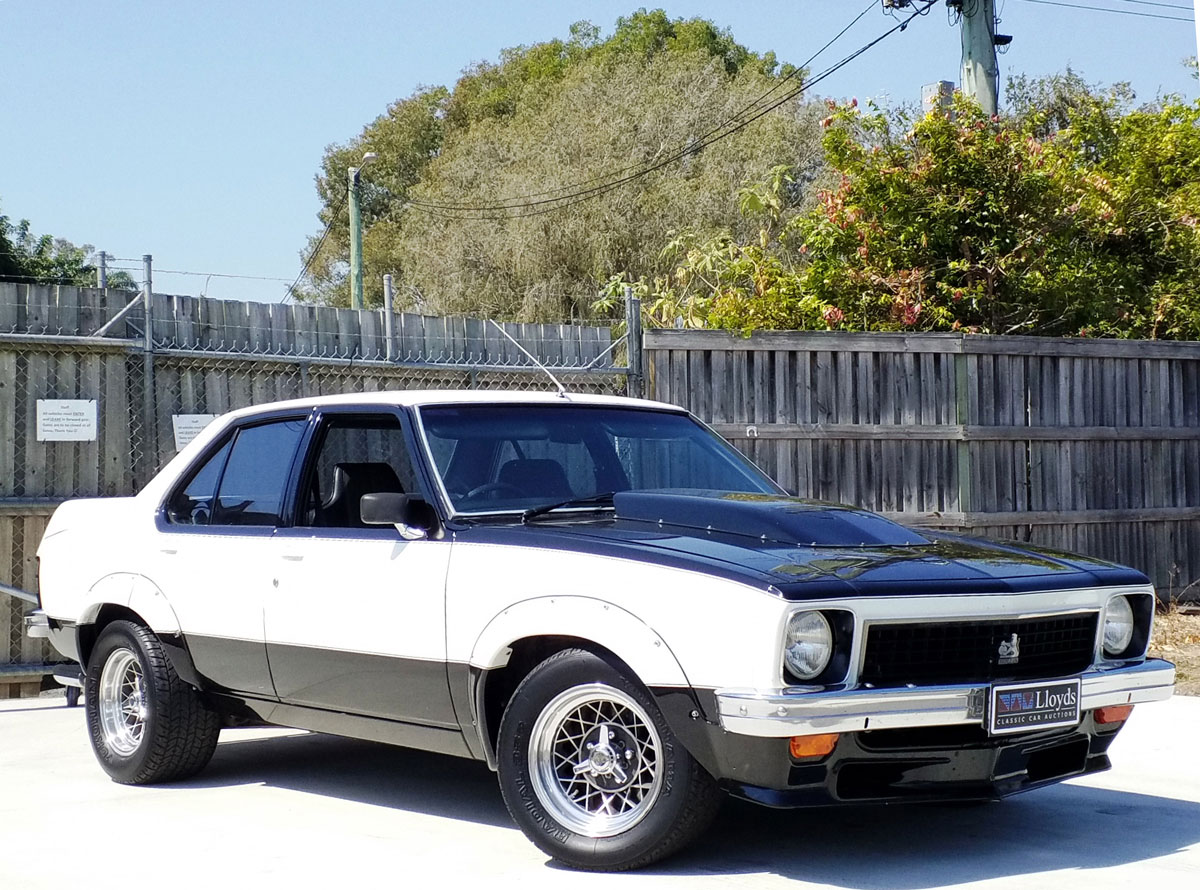 In the past Lloyds have broken multiple records across different model Holden classics, where the very first Holden Dealer Team HT Monaro 57D also sold for $500,000 in the same year.
"We actually anticipate that the HT Monaro 57D has doubled in value overnight being worth seven figures just under three years later," Mr Mudie said.
A HSV GTS-R W1 even surpassed its recommended retail price at auction by six figures with the brand-new 2017 Holden W1 auctioned in the same year of its release.
A $2.1 million record was broken for Peter Brock's dual Bathurst winning VH Commodore back in October 2018.
The first 1977 A9X Torana off the production line also smashed Australian sale records selling for $365,000.
Mr Mudie said there was "no doubt that Australians love the iconic Holden brand and even enthusiasts from their biggest rival, Ford, don't want to see Holden go.
"As a company very passionate about motoring we are saddened by the fact that we focus so much attention on important issues like these after the fact, when we have already lost something such as this iconic Aussie brand," Mr Mudie said.
"Holden is and will continue to be a part of many Australian households, back in the day you were either a Ford family or a Holden family and you would never actually date anyone who wasn't passionate about the same car side as your family.
"For anyone unsure on what to do next we encourage them to jump on the phones and give us a call to discuss, we are more than happy to talk any time of the day," Mr Mudie said.
ends