CatchLog: Unique Queensland company hooks global fishing industry
Cairns company CatchLog Trading is set to transform the commercial fishing industry with its range of software solutions developed by fishermen for fishermen.
Founder and managing director Dieter Bohm has been involved in the fishing industry for 35 years and has used his industry experience to bring the commercial fishing industry into the 21st century via his easy-to-use and reliable software, CatchLog.
CatchLog includes navigational maps and an extensive marine species database designed to assist fishermen in their everyday activities.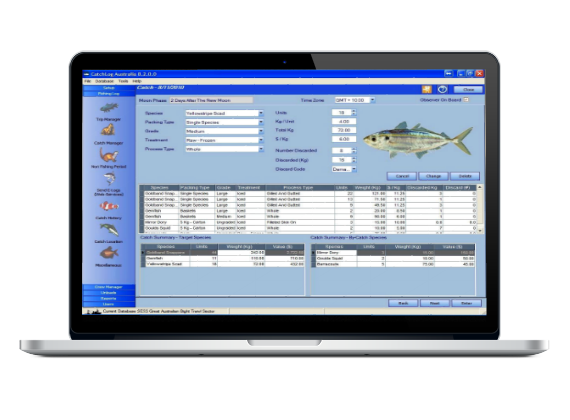 In addition to this, the data can be transferred for electronic logbook reporting via satellite, vessel monitoring systems or standard internet connection.
The company has invested four years into research and development for this product and is currently the only certified e-log software supplier in Australia.
"What makes CatchLog unique is that the program can be adapted to suit any fishery anywhere in the world incorporating the required language, marine species and data transfer methods, with the latest version now available in French," Mr Bohm said.
Ready to go global
The United Kingdom (UK) fisheries authority has recently approved the CatchLog software as compliant with UK logbook system requirements and it is now available to their fishing industry through a distribution agreement with Notus, a manufacturer of advanced net monitoring solutions.
"Fisheries, company owners and captains in the UK believe our software is the most user-friendly and best value-for-money software, and we are confident of capturing 70 percent of the market there," Mr Bohm said.
The CatchLog software is also being trialled through the Canadian Department of Fisheries and Oceans in the Gulf of St Lawrence, West Coast and Newfoundland fisheries.
The company hopes to capture Canadian market share as a result of this trial.
After being accredited to the Australian Technology Showcase (ATS) in 2010, Mr Bohm is confident membership will help to boost market place credibility for the CatchLog software.
He is also looking forward to participating in the range of benefits members are eligible to receive.
Mr Bohm is now looking to expand into the US marketplace.
ends