Farmers back carbon credit review but find contradictions in existing system
THE FARMERS for Climate Action group has welcomed today's release of the Chubb Review into Australia's carbon credit scheme, but warned the final report did not "properly address the fundamental issue of the integrity of existing carbon credits".
Nevertheless, Farmers for Climate action have caqlled on the Federal Government to implement all of the Chubb Review's recommendations,
The Chubb Review came about after whistleblower professor Andrew Macintosh, from the Australian National University (ANU), resigned from the Emissions Reduction Assurance Committee after pointing out problems with several of the methods producing carbon credits. Prof. Macintosh was subsequently backed by major carbon credit players making up around half of Australia's carbon credits.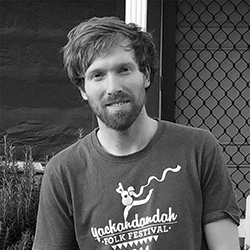 The review has recommended major overhauls to the system, but does not acknowledge any problem with current credits.
Farmers for Climate Action strategy director, Cambell Klose said Australia's farmers relied on the integrity of Australia's carbon credits to maintain the value of, and income from, their investments into growing carbon crops.
"Farmers for Climate Action welcomes recommendations made by the Chubb Review to end the multiple conflicting roles of the Clean Energy Regulator, give new life to the integrity committee, and to end new projects claiming carbon credits under avoided deforestation," Mr Klose said.
"The review puts forward sensible recommendations which are a step forward in fixing the problems, yet fail to acknowledge any problems.
"It is contradictory to offer solutions without acknowledging the problem. This review skates over the idea that there are any issues with the current market. Australian farmers who have invested in growing carbon crops are the ones who pay the price when integrity issues with carbon credits are revealed because it reduces confidence in the market and the price paid for carbon credits," he said.
"We also encourage governments to remember that offsets can only be a small part of Australia's emissions reduction. Stopping emissions at the source is the most effective way to stop emissions.
"We support the Federal Government's announcement that it will adopt the recommendations from the review."
The review into Australia's carbon credit scheme, the Chubb Review, was commissioned by the Federal Government in September 2022 after concerns were raised about the integrity of the scheme.
Concerns were raised by companies making up a significant portion of Australia's carbon credit system, who revealed they also had issues with the integrity of Australian Carbon Credit Units (ACCUs) issued to farmers or businesses who were reducing emissions with one ACCU for every tonne of carbon dioxide equivalent, stored or avoided.
Farmers for Climate Action is a movement of 7500 farmers calling for strong economy-wide climate policies.
www.farmersforclimateaction.org.au
ends