SINCE INCEPTION, the Ikon Institute of Australia has been passionate about the notion that lifelong learning is at the centre of personal wellbeing, healthy social change and successful societies.
This is why Ikon's leadership places the institute's own research and learning at the head of all training and education they provide. What students learn at Ikon is based on the very latest scientifically-proven education hallmarks, right across the institute's many disciplines.
It was this very focus that attracted the attention of current CEO and managing director, Brad Seaman, who bought into the company and started in the top role with Ikon Institute 11 years ago.
"I had a background in working with young people in education settings. I wanted to contribute to the sector to specifically build on young people's skills and bolster employment outcomes," Mr Seaman said.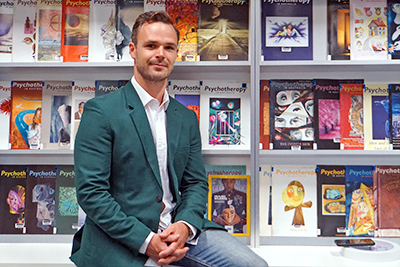 "I was looking for an opportunity that had more leverage than working one-on-one or running groups myself. I felt strongly about education as an agent of social change and I wanted a vehicle to drive this, hence developing the Ikon Institute of Australia."
Doctor Rafael Locke established the Ikon Institute of Healing Arts in 1988. Since inception, Ikon has been a nationally accredited Registered Training Organisation (RTO), started primarily as an institute to study and educate practitioners in the transpersonal worlds, within a therapeutic framework.
"In the main, the inspiration for the original courses came from Dr Locke's extensive experience gained in Australia and the US through research, training and practice in anthropology, psychoanalysis, humanistic and transpersonal psychotherapy, holistic and nutritional medicine, behavioural medicine as well as parapsychology and neuroscience," Mr Seaman said.
In 2005 the South Australian branch was established. In 2008, Brad Seaman bought into the business.
"We were the Ikon Institute of South Australia, an RTO in its own right," he said. In 2010 the Institute expanded into Queensland and Western Australia, becoming the Ikon Institute of Australia."
The head office is now located in Adelaide, with training centres in Adelaide, Brisbane, Perth, Melbourne, Sydney and Northern New South Wales. The Ikon Institute of Australia has also evolved to incorporate training in the areas of Creative Therapies, Psychotherapy, Counselling and Community Services.
In 2018 the Ikon Institute of Australia became part of the UCW Group, incorporating the Australian Learning Group and 4LIFE education.
"This will help achieve greater scale and accelerate our growth in the international education market," Mr Seaman said.
KEY POINTS ABOUT IKON
Ikon is fundamentally focused on humanity, "with the goals to facilitate healing, improving wellbeing and achieving our potential" according to Mr Seaman.
"Ikon believes that education and training represents one of the greatest social change agents available. Ikon strives to develop strong partnerships with industry stakeholders including training organisations, universities, research organisations, government, professional associations and service providers.
"Improving knowledge and skill acquisition are not enough, Ikon values quality experiences, relationships and learning," Mr Seaman said.
"At Ikon we provide education programs that challenge students to grow and develop both as individuals and professionals.
These key points have continued to remain a focus for Ikon and are being carried forward, driving growth and building client loyalty.
"Ikon has continued to deliver high quality, market leading qualifications in the creative therapies and counselling/psychotherapy space," Mr Seaman said.
This approach has seen Ikon expand operations Australia-wide and is now teaching art therapy in campuses across Australia.
"I am proud to have led Ikon through significant growth and change both internally and within the education sector, from humble beginnings starting with 32 VET students. The organisation has now grown to include campuses across Australia with qualifications spanning both VET and higher education."
Ikon continues to develop new and meaningful qualifications that address existing and emerging social needs.
Over the past year, Ikon launched a new Advanced Diploma of Transpersonal Therapy, providing an opportunity to specialise in either Transpersonal Counselling or Transpersonal Art Therapy.
"The qualification offers students an integrated psycho-spiritual approach to dealing with issues and matters that arise in a wide range of counselling settings," Mr Seaman said. "Our Bachelor programs are still new to market and are continuing to evolve and develop with new and exciting subjects being added.
"Ikon will continue to develop partnerships with organisations meeting industry-specific needs in the helping professions and other fields."
One of Ikon's signature methods is in the relatively new field of art therapy.
"Art therapy is an emerging field in Australia and there are few organisations providing education in this space," Mr Seaman said. "We are fortunate to have established ourselves as the leading provider in this field, running qualifications that are domestically and internationally recognised."
MEETING CHALLENGES
In a field that is providing great public benefits at the innovative edge of education, yet at the same time struggling to be properly acknowledged, Ikon is an organisation that understands how to 'fly the flag' for the sector as a whole. Yet, as a business, the institute must also keep building its value for clients.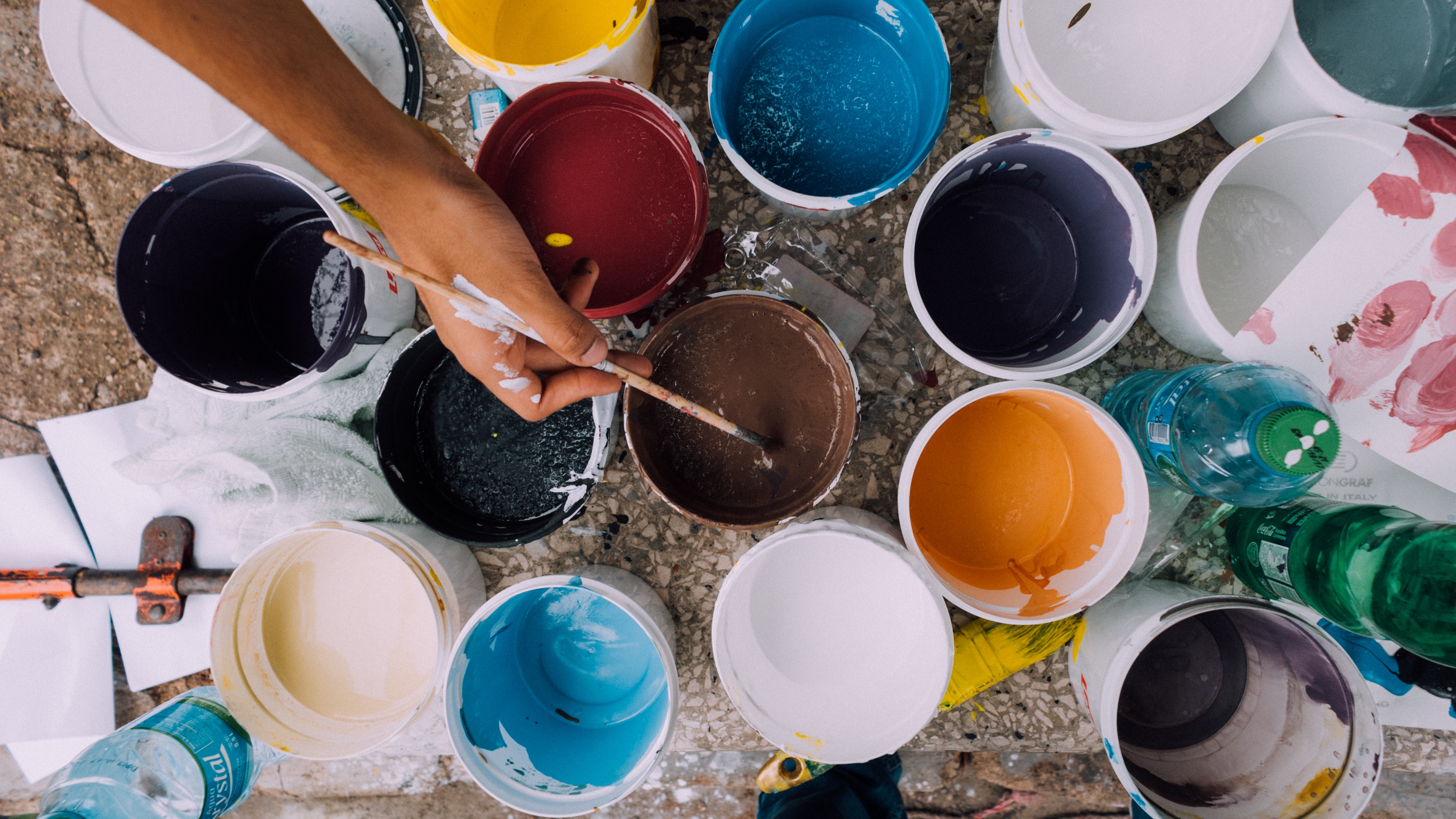 "One challenge we face is that the counselling/psychotherapy field is more competitive and distinguishing ourselves and highlighting the value of our products can be challenging," Mr Seaman said.
"I am passionate about the role of education in social change and have continued to advocate for the integration of research, evidence based practice and education into professional practice."
The tyranny of distance is often a challenge when managing a small national organization as well, he said.
"We have learnt to effectively leverage emerging technologies while focusing on the people that are the core of our organisation. Supporting students through life's many challenges while they continue through their education journey is an ongoing challenge."
Other external flashpoints include changes in political ideology, public policy and regulatory frameworks.
"There provide ongoing challenges and necessitate the implementation of lean methodologies," Mr Seaman said. It also invites flexibility and innovation.
"We're focused on increasing student numbers in our existing programs in addition to delivering all programs in all regions. Ikon is developing additional delivery formats that include evenings, weekends and distance opportunities for those not able to study 9am-5pm throughout the week, or for those that are in regional communities."
Mr Seaman said the culture of innovation ran strong throughout the organisation.
"Ikon's staff as a whole are very committed to the vision of the organisation and support the ongoing needs of our students," he said. "I applaud their efforts in overcoming significant challenges and going above and beyond in their service of our students.
"Students at Ikon never feel like a number, they are valued and our staff are genuinely interested in their learning journey."
CREATING GROWTH
From watching what is happening in society and following the latest research, Ikon has always been able to anticipate what higher education courses and practical training would help equip people to make headway in those areas.
Being accredited as a higher education provider was a major milestone in that journey.
"Becoming a higher education provider was the most significant achievement here at Ikon, and becoming a truly national organization," Mr Seaman said.
"Ikon will continue to solidify its position in the higher education market and will incorporate new course offerings moving forward," Mr Seaman said. "This may include Masters of Arts Therapy; Masters of Counselling and Psychotherapy; and a Bachelor of Early Childhood Education.
"Ikon is currently developing some other opportunities in partnership with other organisations. We continue to grow our VET business also. Ikon will continue to focus on student engagement and graduate employment opportunities."
The institute is clearly an innovator, but in many ways it succeeds by sticking to its core motivating principles.
"Ikon delivers a premium education experience with a focus on humanity," Mr Seaman said. "With campuses in each capital city of Australia, Ikon gives you the freedom to move and continue your study wherever you choose.
"Ikon provides a supportive learning environment, with access to services to make your journey easier. Ikon maintains strong links to industry stakeholders and facilitates placement opportunities that often lead to employment.
"Most importantly, Ikon values quality experiences and is focused on education programs that challenge students to grow and develop both as individuals and professionals. The Ikon Institute of Australia has revolutionised education and recognises the role that education plays in social change."
Ikon remains aware of key issues in society and business when formulating its prospective courses, tailoring them to suit. Observations of societal concerns about mental health are an example.
"Mental health and wellbeing continue to be significant social issues that we need to address as a society," Mr Seaman said. "People need more and different opportunities to improve their wellbeing."
With specialist higher education in creative therapies, psychotherapy and counselling, the Ikon Institute of Australia is focused on seeing graduates have the necessary skills to move forward with rewarding careers as professionals in the mental health and wellness space.
"The future of Ikon is bright and Ikon continues towards its vision 'to enhance individual and collective wellbeing through education'.
"The ripples of healing and change are felt long and far from the completion of an Ikon qualification and this is what Ikon is about – transforming individuals to facilitate wellbeing within themselves and within society."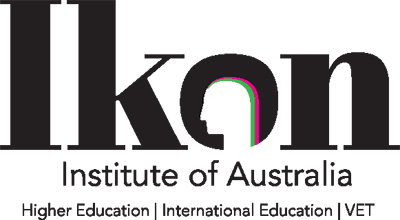 Ikon Institute of Australia
Brands: Bachelor of Arts Therapy, Bachelor of Counselling & Psychotherapy
Ikon operates across the fields of higher education, international education, vocational education & training.
Brad Seaman is Chief Executive and Managing Director.
ends