Energy Networks Australia calls for urgent 'transmission reform'
A REPORT commissioned by the Clean Energy Council and Energy Networks Australia has highlighted the critical need to solve transmission challenges "to unlock Australia's energy transition".
Energy Networks Australia CEO Andrew Dillon said transmission development was critical to enable the most affordable transition to a net zero energy system. New transmission would ultimately create a modern electricity grid that ensures clean power flows from renewable energy projects to customers.
"Every dollar spent on transmission will return more than twice this in benefits to customers. It will enable cheap, renewable electricity to flow to where it is needed, and more supply will help lower wholesale prices," Mr Dillon said.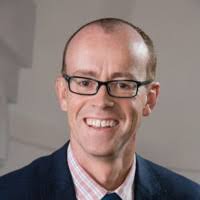 "Stakeholders saw value in the Federal Government's Rewiring the Nation fund and highlighted the importance of supporting the twin objectives of least cost to customers and ensuring transmission projects are financeable and able to be built when they're needed.
"The stakeholder feedback also reinforced the need for policy reform and support to better address social licence and community benefit issues. The reform process needs to be conducted in collaboration with electricity customers, putting their needs at the heart of investable regulatory frameworks for new transmission."
Facilitated by KPMG, the report was compiled from interviews with senior representatives from across the energy sector, including policy makers, market bodies, network service providers, developers and private investors.
The findings reflect stakeholder views on barriers to transmission investment, the potential path forward and the role of the Federal Government's Rewiring the Nation Fund in supporting the financing of major projects.
Clean Energy Council chief executive Kane Thornton said delays in transmission development were hindering the transition to net zero and driving up power prices.
"These delays mean the lowest-cost, clean electricity isn't reaching customers. Instead, they are paying a premium for unreliable coal," he said.
"Time is of the essence. To enable a smooth transition, networks need to install more than 10,000 kilometres of new transmission lines to ensure we can connect the renewable generation our system will need. While private sector investors are prepared to underpin much of this investment, government has a clear role in ensuring the investment happens when needed.
"The stakeholder feedback in this report emphasises the crucial role that Rewiring the Nation can play alongside reform to the regulatory regime and policy settings for transmission."
ends