Manufacturing-from-home the only option for some small businesses in COVID era
THE NUMBER of people working from home has increased worldwide since the COVID-19 pandemic took hold last year – but for Sunshine Coast-based family business I Heart Wall Art, keeping their operation flourishing while at home has been far from simple.
"We sell canvas prints, art prints, wallpaper and decals and we manufacture them ourselves," business owner Edwina Cameron said.
"We sell only online, and we saw a very rapid increase in sales at the start of the pandemic as people starting turning more to online businesses. That meant rapidly ramping up our manufacturing operations.
"But, with children suddenly requiring home-schooling and huge uncertainty around what was to come, we had to scale up those operations from home.
"My husband Gerry does most of the canvas stretching and framing from a converted garage and newly-built shed which doubles as a studio for people to come and see samples," she said.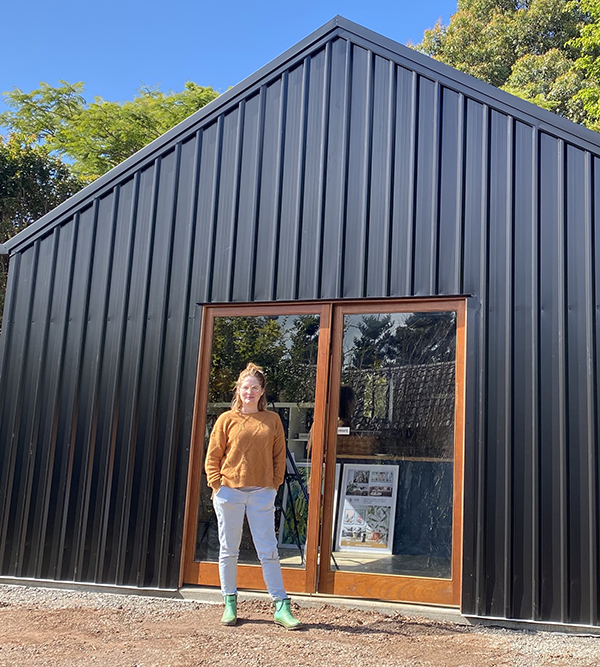 "Our rumpus room now houses a large format printer and cutting machine, as well as the tables and equipment for our art print framing.
"I've had to move my desk back into my bedroom. We're all constantly tripping over each other staff, kids, in-laws, visitors to the studio – so it's definitely been an exercise in patience for everyone."
HOME-MAKERS OF A DIFFERENT KIND
Edwina and Gerry are not alone.
ABS head of household surveys, David Zago, said the latest Household Impacts of COVID-19 Survey conducted from February 12–21, 2021, showed two in five people with a job (41 percent) worked from home at least once a week in February 2021, compared with 24 percent at least once a week before March 2020. (Source)
With population increases across the Sunshine Coast, more people than ever before are reconfiguring their homes to allow for offices, studios and workshops.
"We're hoping to move the business out later in the year, but we're waiting for the right space to come up in Maleny and to see what happens with the pandemic," Ms Cameron said.
"Until then, we're making do the best we can. We're just lucky we've got a bit of space and very supportive neighbours."
ends
For more information, contact Edwina Cameron on 0408 203 922