Resources sector says new low emissions technology commercialisation fund 'good move'
A NEW $1 billion Low Emissions Technology Commercialisation Fund announced by the Federal Government will help secure the long-term future of Queensland's $82.6 billion resources sector, the Queensland Resources Council (QRC) said today.
QRC chief executive Ian Macfarlane said the initiative announced by Prime Minister Scott Morrison would lead to better technology, lower emissions, improved environmental outcomes and long-term economic security for every Queenslander.
"The QRC supports the Minerals Council of Australia's ambition for the resources sector to achieve net zero emissions by 2050, so today's announcement will accelerate the development of new technology to help Queensland resources companies play their part in meeting this target," Mr Macfarlane said.
"Achieving net zero by 2050 requires a practical pathway forward, so we welcome the government's decision to stimulate large-scale investment in the commercialisation of low emission technologies as an important starting point post-COP26."
Mr Macfarlane said every Queenslander benefitted from "a strong and sustainable state resources sector and the economic security and job opportunities it provides".
"I have no doubt Queensland resources companies will continue to be early adopters of new technologies and other innovations that deliver better environmental outcomes," he said.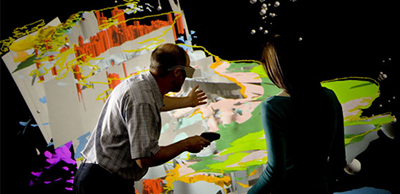 "Queensland is well known for having one of the most technologically advanced and environmentally regulated resources sectors in the world, and many of our companies are already investing heavily in research into carbon capture use and storage, hybrid energy systems at mines sites, hydrogen production and automation.
"Our companies will continue to move as quickly as the technology allows to lower their emissions, improve energy efficiency, adopt renewable energy, invest in co-generation and implement demand management.
"You can count on resources to create a sustainable future for Queenslanders."
A QRC report released earlier this year found the number of member CEOs investing in low emission technology research and development almost doubled over the past two years, increasing from 40 to 70 percent.
ends