SMSFs help develop NDIS accommodation
By Leon Gettler >>
THE NEW area of investment for self-managed super funds (SMSFs) is National Disability Insurance Scheme (NDIS) accommodation.
The SMSFs are investing in purpose-built accommodation for disabled people, with the government offering massive financial incentives for their investments. And the rent is paid by the Federal Government.
"Financially, it provides a yield that you cannot find with any other type of properties in Australia at the moment – and it's a very ethical investment as you provide a much-needed type of accommodation which, most often, extracts young people out of retirement homes or wherever they had to live in the meantime," Yannick Ieko, founder, CEO and senior lending strategist of the SMSF Loan Experts told Talking Business.
Mr Iecko said the yields were double digit and "north of 10 percent" and – depending on the accommodation, the structure of the investment and the disability concerned – it could be as high as 15 percent.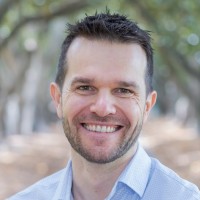 A 20-year agreement with the Federal Government was also backing these investments, with 90 percent of the income paid by the government, making it an enticing investment.
UNDERSUPPLY OF DISABILITY HOUSING
Mr Iecko said there was a dramatic undersupply of NDIS accommodation.
"If you look at it from an investment perspective, you've got a massive pipeline of potential tenants or participants in the NDIS scheme that have been approved for housing and financial support. There are thousands of them," Mr Iecko said.
"Those people at the moment are living with elderly parents who are not able to care for them in a way that would be ideal. They find themselves in retirement homes.
"That's a common scenario, where you have young people who have suffered disability who find themselves in a retirement home environment – which is pretty depressing.
"There are a lot of sad stories that this is addressing alongside those massive returns."
He said there had been tremendous progress on the lending front over the last six to nine months as valuation experts were now understanding more about these properties.
The key for the SMSF was to invest in a property located where there was an undersupply. Then, the moment participants move in, the government payment covers the loan repayment and any costs associated with the property.
"People are using this to deleverage aggressively, using the cash flow from these properties or to re-invest aggressively, depending on what stage they're at in the investment cycle," he said.
MATCH ACCOMMODATION TO DISABILITY
Mr Iecko said the specificity around the property purchase really came down to the type of disability of the participant.
Usually, people at the extreme end of the spectrum were those suffering a mental health disability, who had their own sets of challenges to deal with, such as rage and bipolar conditions – and these came with certain protocols.
On the flip side, participants tended not to move houses very often, which means they tended to be long term tenants. And there was income from the government.
That makes it a triple-A investment, according to Mr Iecko.
The scheme is also structured to help investors deal with challenges. Some houses, for example, were built with a break room, where a participant could have an episode, and the furniture might be bolted to the floor so that it could not be thrown around and hurt someone.
The additional costs for dwellings to be built to such specifications is around $50,000. And the properties need to be certified.
Mr Iecko said this was now a growth market for self-managed super funds and interest was growing.
"The level of interest is tremendous and it's growing month to month," he said.
Hear the complete interview and catch up with other topical business news on Leon Gettler's Talking Business podcast, released every Friday at www.acast.com/talkingbusiness.
ends