K5 Creative helps businesses to educate by video
By Leon Gettler, Talking Business
E-LEARNING is a growth market for videographers.
Adam Grusauskas, who runs the commercial video production company K5 Creative in Victoria, said e-learning really took off during the COVID-19 pandemic and lockdowns,
When it's not doing e-learning, K5Creative helps small to medium sized businesses expand their brands through videos and photography for their websites and corporate material. These can also include instructional or tutorial videos which businesses use to teach their customers.
K5 Creative's main clientele is medium sized businesses, which have recently included Renault dealerships.
But e-learning is now a big focus for the company and the creative sector as a whole
"If the recent pandemic has taught us anything is that people still want to learn and they'll be doing it online," Mr Grusauskas told Talking Business.
"We've got businesses making transitions from solo enterprises into franchising and they want to teach franchisees how to do business their way," Mr Grusauskas said.
"We've also got some childhood learning so I suppose educational content around literacy and numeracy."
E-LEARNING REALLY TAKING OFF
Mr Grusauskas said e-learning was now a big growth sector for K5 Creative.
"People have been in lockdown for so long, especially with the childhood learning. Parents are pulling their hair out and staying at home and doing home schooling, and some parents are good teachers and others nay have forgotten a little bit since they were at school so there is definitely a market there for people wanting their kids to get up to scratch and not fall behind since they've been home schooled."
He said a lot of the work is done with teachers at learning centres, where people come in for education. The learning centre teachers use video as they realise that not everyone can visit the centres.
"It's about breaking down the lessons into what skills we can teach the children," Mr Grusauskas said.
"It could be handwriting, for example, so recognising the letter is one thing, writing it is another thing, staying between the lines is another thing," he said.
"So each building block of the learning process builds on the previous one and if you know what that process is, it provides a fun and instructional way for kids to do that."
Mr Grusauskas's business, which is based in the Melbourne suburb of Dromana, is expanding fast. It is now bringing more people on board to edit videos, allowing Mr Grusauskas to go out and build his customer base.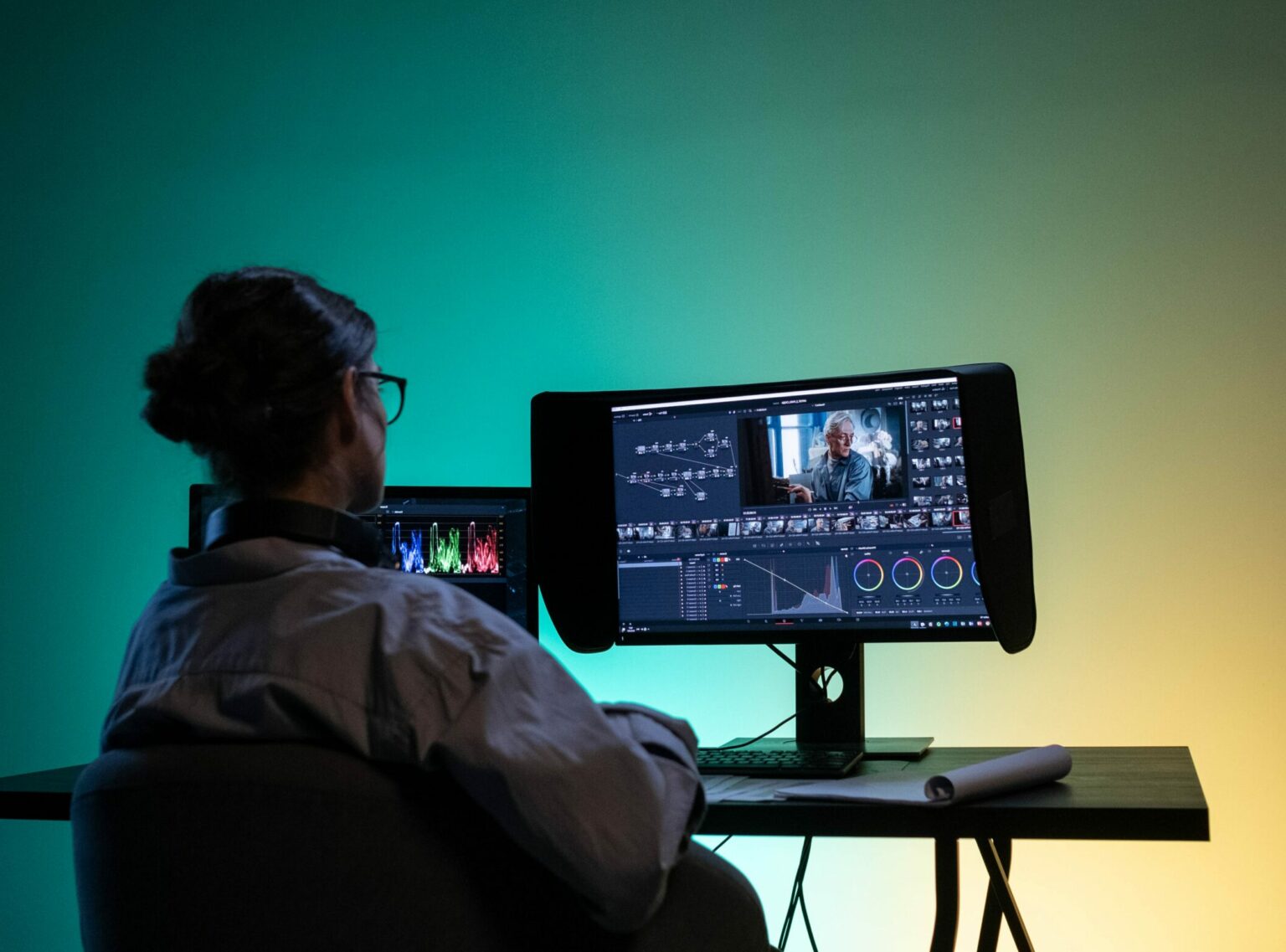 It is also expanding geographically, covering south-east Melbourne and the CBD down to the Peninsula.
NEXT STEP: LEARNING ABOUT REAL ESTATE
K5 Creative is also expanding into commercial real estate.
"If you can imagine people who want to invest but don't have the time to get to investment properties to have a look at them and see what's what – and what they're getting for their money," he said.
"We can provide a walk-through of the property with an agent and show people around without them having to leave their home. It's a good way to see what investors would like to purchase, and perhaps by the time they talk to the real estate agent, I would say they are a warm prospect."
He said this was another growth market for K5 Creative.
He is working with agents and is also planning to expand that side of the business to the US next year.
Hear the complete interview and catch up with other topical business news on Leon Gettler's Talking Business podcast, released every Friday at www.acast.com/talkingbusiness.
https://play.acast.com/s/talkingbusiness/talking-business31-interview-with-adam-grusauskas-from-k5-cr
ENDS