Illuminating how business travel can help navigate global challenges
HSBC chief economist Paul Bloxham reveals key insights from his upcoming keynote talk at Flight Centre Corporate's #Illuminate2022 conference
EVEN IN SPITE OF current global challenges of high inflation, supply chain disruptions and the conflict in Ukraine, one of Australia's leading economists is forecasting that increased travel will be a silver lining for both the Australian and New Zealand economies.
HSBC chief economist Paul Bloxham, whose area covers Australia, New Zealand and global commodities markets, has revealed insights from his upcoming keynote presentation at Flight Centre Corporate's highly anticipated annual Illuminate conference on October 20, which returns as an in-person event for the first time since 2019.
Mr Bloxham said travel would be a key factor shielding Australia from a hard landing potentially wrought by the slowdown of the global economy.
"Travel is going to be a bright spot in the current challenged world," Mr Bloxham said. "Households spent less during the pandemic and the country's unemployment rate has been at its lowest since the mid-1970s.
"As such, Australians have saved over $250 billion and are ready to deploy those funds," Mr Bloxham said.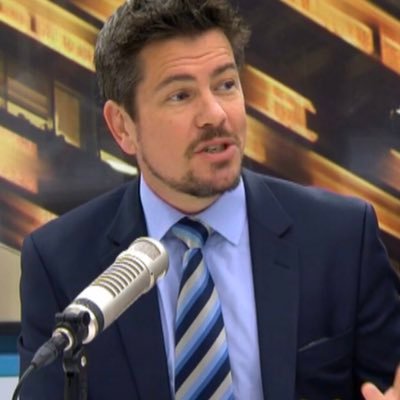 "Now that the world is reopening, there is a strong appetite for travel among the population and we expect to see a continued increase in travel activity, particularly domestically. Australians are also starting to travel abroad again in large numbers.
"Corporate travel is reviving faster than leisure, with businesses returning to face-to-face contact, particularly at conferences and other events."
Hosted by Flight Centre Travel Group's corporate brands FCM, Corporate Traveller, Flight Centre Business Travel, Stage and Screen, and FCM Meetings and Events, Illuminate can make claim to being 'Australia's premier annual business travel event that is free to attend'. This year, it will be held in person at The Venue in Sydney's Alexandria and livestreamed nationally.
At the event Mr Bloxham will also share his deeper and more detailed outlook on the global economy and how Australia and New Zealand are faring against the rest of the world, amid the numerous challenges that have emerged this year. He said many of these challenges which had not been experienced since the 1970s.
"Globally, inflation rates are well above those we've seen in decades," he said. "While inflation is running at around eight percent in US and nine percent in the Europe, its growth in Australia has fortunately been slower.
"We forecast Australia will avoid a recession, unlike some other countries," Mr Bloxham said.
"Supply constraints are also a deep global issue, because of the impact of the pandemic, the Ukraine war, labour shortages and a shortage of shipping containers. Policymakers – central banks and treasurers – will need to tighten up policy settings to try and slow demand down.
Mr Bloxham said the interest rate increases introduced in Australia, and the subsequent decline in house prices, will help discourage households from spending to ease inflation.
"I anticipate consumer spending in Australia will slow from six percent to close to two percent next year," he said. "Consumers will also redirect more of their spending to services, including travel and hospitality.
"While this will be a challenge for Asian economies because they are big producers of manufactured goods, Australia – which has a strong service-based economy – will be in better shape. Bringing international tourists back also ought to be a key focus for policymakers and will benefit the economy.
"Closing our borders was a successful strategy in managing the pandemic," Mr Bloxham said. "However, it did do damage and it will take some time for international travellers to return.
"I expect a travel bounceback between New Zealand and Australia first – something we're already seeing."
Mr Bloxham also believes the Australian dollar will weaken further – predicting a fall to USD$0.63 by mid-2023 – which will encourage travellers to Australian shores.
"This will be attractive to international travellers, who may see us as a cheaper option for them, which will be helpful to the economy," he said. "While it will be slower bringing international leisure travellers back over corporates, their return presents a great opportunity for local businesses.
"Ultimately, Australia's economy is doing well. Spending is strong, the unemployment rate remains low and the labour market is strong.
"While we are operating beyond our capacity, and it is crucial we slow things down – travel is one thing we expect that people will choose to spend on," Mr Bloxham said.
Mr Bloxham will present his insights at the Illuminate conference on October 20 at The Venue, Alexandria.
Also presenting key insights for Australian businesses at the event are Virgin Australia CEO and managing director Jayne Hrdlicka, Rex Airlines deputy chairman John Sharp, and Brisbane Airport CEO Gert-Jan de Graaff.
The complimentary event returns in a hybrid format this year and is expected to attract leaders, travel bookers and travel decision-makers from businesses of all sizes. Illuminate also offers guests opportunities for networking and strategising, along with entertainment and prizes for attendees.
ends