Newcastle entices entrepreneurs to grow fast from its innovators' hub
NEWCASTLE is building on its status as Australia's fastest growing gateway city by inviting entrepreneurs and professionals to join its thriving innovators' hub.
Deputy Lord Mayor, Declan Clausen called the City of Newcastle 'start-up heaven' and said boosting the appeal of its edgy new innovators hub – the Landing Pad – was part of the city's "on-going transformation to a diverse, sophisticated economy". 
The City of Newcastle is offering domestic and international innovators a three-month free membership to the Landing Pad within the University of Newcastle's I2N hub.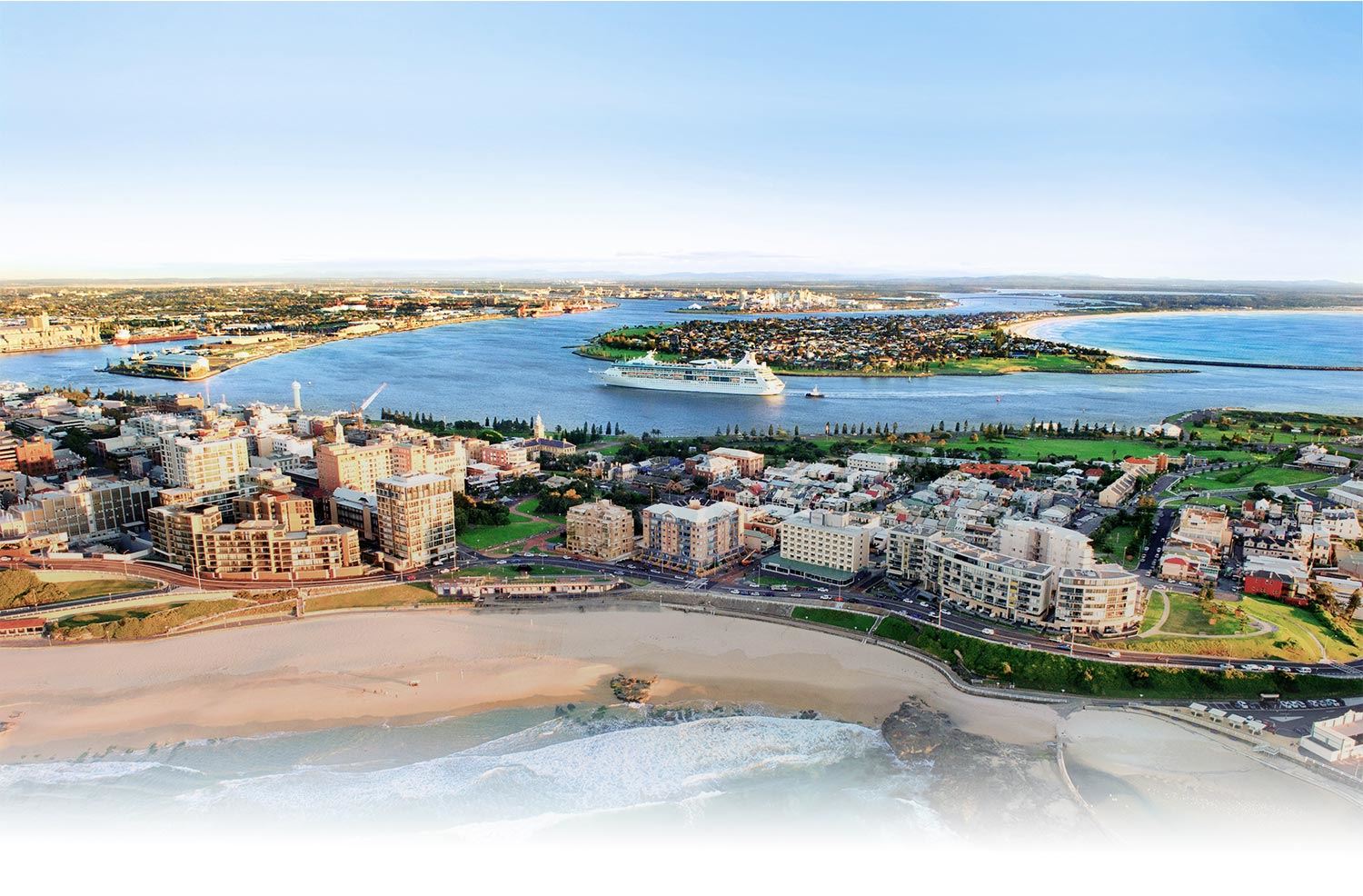 Cr Clausen said The Landing Pad was a hot house for entrepreneurs seeking access to smart city infrastructure, an investor network, and collaboration with academic experts. The region has long been a popular testing centre for many innovative new releases, from the polymer bank note to e-bikes.
"City of Newcastle's Economic Development Strategy is built around people, and the Landing Pad initiative provides the extra encouragement for entrepreneurs to build their base from our city and help create new jobs or support emerging industries," Cr Clausen said.
"Local governments often spend a lot of time and money trying to attract big businesses. We've flipped that narrative and are attracting highly-skilled entrepreneurs who'll bring their networks, their expertise, and their innovative businesses to create local opportunities.
"People relocating from the big cities will experience the best of modern Newcastle, a place brimming with innovators, a vibrant night-life, and business confidence, with more than $100m in DAs (development applications) approved by Council each month."
NEWCASTLE DRIVING ENTREPRENEURSHIP
University of Newcastle vice-chancellor, professor Alex Zelinsky said innovation and entrepreneurship were big priorities for the university.
"We are delighted to partner with the City of Newcastle on this exciting initiative," Professor Zelinsky said.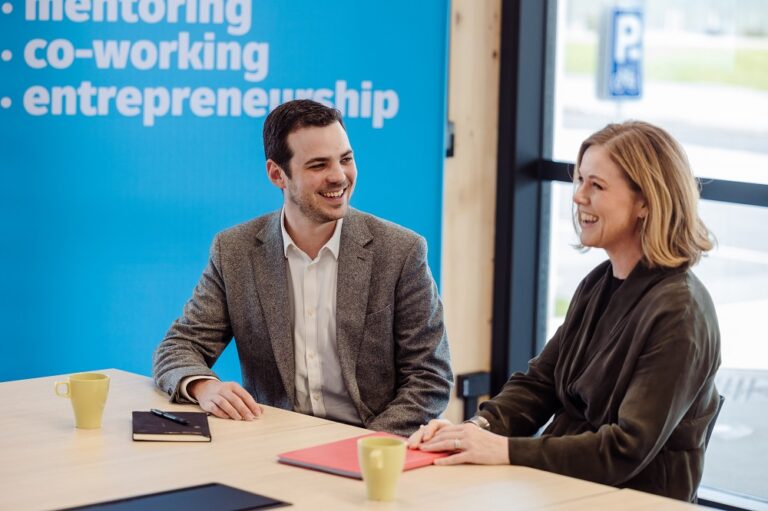 Senior manager of I2N and Innovation at the University of Newcastle, Siobhan Curran said the Landing Pad supported a community of innovators to leverage technology to scale their businesses globally.
"A Landing Pad candidate might be looking to mitigate climate change or deliver better health or business outcomes," Ms Curran said.  "We're industry, sector and stage-agnostic, as long as they're developing a positive product or solution that's scalable.
"The Landing Pad offers professional office facilities, mentoring opportunities and a network of like-minded people in an enviable location.
"You might strike up a conversation in the cafe or kitchen that could spark your next collaboration, or connect you to customers and clients. You need to increase your surface area for luck to strike, and it's harder to do that at home on your laptop."
According to the Regional Australia Institute, recent banking data shows Newcastle is one of five local government areas welcoming the lion's share of migration away from capital cities. Leading the charge are people in their 30s, looking for economic opportunities with a balanced lifestyle, close to nature.
Leadership coach, Kate Brettell, relocated her family from the Netherlands to Newcastle last year and is one of 30 Landing Pad new members.
"If you want to make an impact in your community, you can do it more easily in Newcastle than a major city. This city welcomes new ideas with open arms," Ms Brettell said.
The Landing Pad is a joint initiative of City of Newcastle and University of Newcastle to support scale-ups and skilled professionals relocating to Newcastle.
Eligible applicants will be granted free access for three months to the world-class co-working space in the vibrant Honeysuckle precinct and the offer is valid until June 2023.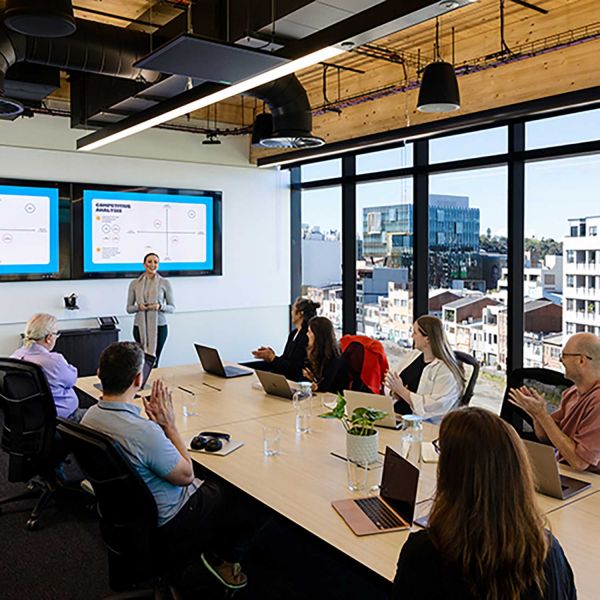 Both the City of Newcastle and the University of Newcastle have issued positioning statements to help encourage start-us and scale-up business leaders to consider a future of growth in the entrepreneurially-supportive city:
WHAT NEWCASTLE IS ALL ABOUT
"City of Newcastle is committed to creating a smart, liveable and sustainable global city that fosters innovation, investment and job creation while supporting 165,500 residents with an extensive range of services and initiatives.
"Our natural assets underpin our unique Newcastle lifestyle. We ensure our beaches, waterways and urban forests are protected and accessible to our community, with a development focus on balancing growth while protecting our treasured heritage. We respect our proud Indigenous heritage and work closely with the traditional owners of our land to protect heritage and sacred sites.
"Newcastle is a city of cultural creativity and sporting prowess with a reputation for proudly delivering and supporting significant national and international events, artists and cultural activities. We are a must-visit destination and a global innovation hub that hosts travellers, business leaders and students from all over the world."
A FUTURE WITH THE UNIVERSITY OF NEWCASTLE
"The University of Newcastle is dedicated to outstanding education and research. Ranked in the top 200 of the world's universities by QS World University Rankings it is the number one university in Australia for industry collaboration. Its degrees are shaped around flexible and transferable skills, work placements and entrepreneurial opportunities. Across its campuses in Newcastle, the Central Coast, Sydney and Singapore, the University of Newcastle enrols more than 39,000 students from diverse backgrounds, with a focus on equity and developing the world's next generation of socially-oriented leaders, entrepreneurs and innovators. We are fully committed to building on our strengths in Indigenous higher education, and providing a supportive space for our Indigenous students and communities.
"The University of Newcastle's I2N Hub is home to the region's most promising innovators and entrepreneurs. Located in regional NSW's first 6-Star Green Star rated building the Hub includes premium office and desk space, Zoom-enabled meeting rooms and board rooms, a maker space, and end of ride facilities. Its programs and events connect tech-enabled companies and their workers with community, coaching, customers and capital."
ends