Agribusiness gets $13.6m research funding boost
NEW disease fighting technologies and expanding the emerging Australian native food and medicinal agriculture industries are a major focus of new research funding by the Federal Government.
Senator Simon Birmingham, in his former role as Education and Training Minister, and Agriculture Minister David Littleproud jointly announced three new major research investments, backed by $13.6 million from the Federal Government. The funding is aimed at three emerging sectors of Australia's agriculture industry that could be "game changers" according to Senator Birmingham.
Sen. Birmingham said Griffith University would receive $5 million for a new Australian Research Council (ARC) Research Hub to develop new technologies to fight disease and reduce the time and the cost of protecting crops and livestock from disease.
"Whether it be Australian lobster farming or our iconic strawberry industry, our agriculture industry will continue to face unique and new risks from disease," Sen. Birmingham said.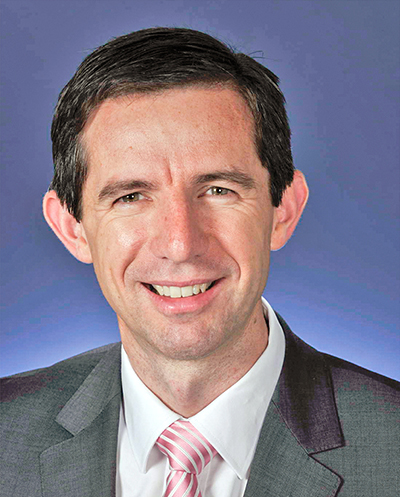 "In recent years, we've seen first-hand the crippling impact disease can have on local farming industries. This is a real opportunity for technology companies and industry to work together and investigate how new machines and robotics can better support our farmers to fight the diseases that threaten their livelihoods.
"The new technologies that will be developed from this hub will not only benefit Australian farmers but also help the start-up technology companies behind these innovations to grow and tap into markets around the world."
Minister Littleproud said La Trobe University would receive $5 million to establish a new ARC Research Hub for Medicinal Agriculture to help further develop the industry in Australia.
"This research hub will give Australia an edge as we build a local medicinal agriculture industry," Mr Littleproud said.
"Researchers will work with businesses from beginning to give them the knowledge and the right gear to do well.
"The hub will help researchers share ideas on cultivation and extraction techniques, the discovery of new medicines and more. We're giving a kick start to Medicinal Agriculture."
Sen. Birmingham also said the University of Queensland would receive $3.6 million in funding for a new ARC Training Centre for Uniquely Australian Foods, to train and skill specialised researchers in transforming Australia's native food and agribusiness sector into a global player.
"This state-of-the-art Training Centre backed by the Coalition Government will be a vital spring board for the Australian native food industry onto the world-stage," Sen. Birmingham said.
"These researchers will use their knowledge and expertise to help local Australian producers set-up their enterprises so they can grow and expand into international markets.
"It's a major step forward in having Australian produced native foods such as green ants or Kakadu plums offered on the menus of top-end restaurants throughout Asia and Europe."
The ARC Research Hub for Driving Farming Productivity and Disease Prevention, ARC Research Hub for Medicinal Agriculture and ARC Training Centre for Uniquely Australian Foods are part of the Federal Government's ARC Industrial Transformation Research Program.
This is part of $180.4 million in new ARC funding announced recently to support 132 new research investments, led by Australian universities.
ends