BerryWorld launches premium raspberries
BERRYWORLD Australia, just six months after announcing launching its innovative packaged strawberry range, has launched premium raspberries.
Grown under polytunnels at Stanthorpe, southern Queensland, BerryWorld's first raspberries arrived on supermarket shelves in mid-January.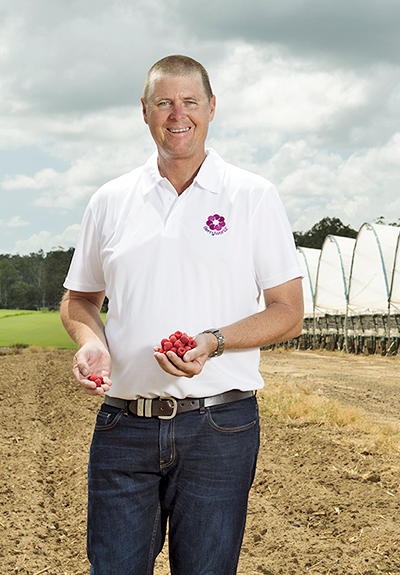 Raspberries are the second of three berry lines to be produced by BerryWorld Australia – a joint venture between leading fruit producer Piñata Farms and global berry brand, BerryWorld Group. Blackberries will follow in 2020.
BerryWorld Australia managing director Gavin Scurr said a small volume of raspberries was being picked, with a progressive increase in volume expected in coming months.
"As this is our first crop, we wanted to produce during the traditional Australian raspberry season (November to March), which is the ideal time, climatically, to grow raspberries," Mr Scurr said. "It makes sense to work with known conditions and market forces. Summer is also when consumers are accustomed to looking for raspberries.
"We'll also be producing raspberries past the traditional peak and leading up to winter. We expect this may be more challenging in terms of conditions, yet we hope consumers will be excited about having quality fresh raspberries for longer."
Mr Scurr said the Australian raspberry scene had changed significantly in recent years and there were more opportunities for producers than ever to shake up the category.
"Raspberries have never been more affordable," he said. "Sales have traditionally reflected the differences in supply volumes but, with supply being stronger than ever, sales have been competitive.
"There are also several new category entrants, including BerryWorld, driven by the desire to extend the seasonal availability of raspberries for the domestic market.
"This landscape presents us with a chance to change the consumer's perception that Australian raspberries lack flavour and are too expensive."
BerryWorld Group chief executive officer, Adam Olins, said BerryWorld had a track record of building successful businesses outside the UK.
"We saw an opportunity in Australia for better tasting berries and, in Gavin Scurr, a partner with a similar vision," Mr Olins said. "Being able to bring our proprietary genetics to the Australian market gives us an opportunity to develop a top tier, quality raspberry offer.
"Our proprietary raspberry varieties have won awards across Europe and we feel Australian consumers will love them as well. Bringing raspberries into the mix expands our branded offer beyond strawberries and gives consumers the opportunity to buy into a broader BerryWorld range."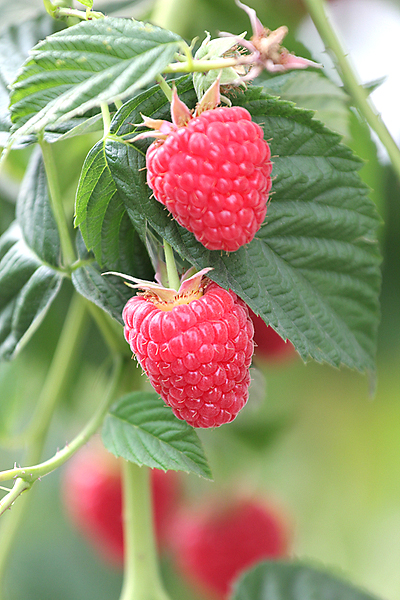 Mr Scurr said BerryWorld Australia was growing a specialty variety from the Edward Vinson breeding program in the UK. The variety is known for its significant flavour attributes.
"It's always flavour first with any fruit we grow and this variety has exceeded expectations for sweetness," Mr Scurr said. "Consumers will be surprised as there's only a subtle hint of sharpness – quite unlike other Australian-grown raspberries on the market. We wanted a point of difference with flavour and this variety has delivered.
"BerryWorld raspberries are a classic raspberry red with a glossy flesh. They are firm and have a consistent conical shape. Berry size is comparable or slightly larger than other Australian raspberries."
Most Australian raspberries are produced in cool-climate regions of southern states with only a small percentage grown in Queensland.
Mr Scurr said BerryWorld raspberries would also be produced at Wamuran on the Sunshine Coast from 2019 and he envisaged contracted growers would produce specialty varieties under licence within two years.
BerryWorld raspberries are available in industry-standard 125 gram clamshell punnets – one of the smallest pre-packs in the Australian fresh retail market – at Woolworths stores in Queensland until May.
ends