QRC calls approval of New Acland Stage 3 'a triumph of process over politics'
THE Queensland Resources Council (QRC) has welcomed the approval of New Acland Stage 3 by the State Government, calling it a great day for the Oakey community and Darling Downs region.
QRC chief executive Ian Macfarlane said the granting of an Associated Water Licence for Stage 3 of New Hope Group's open-cut coal mine was a long time coming, but a triumph of process over politics.
"This project is one of the most heavily scrutinised and assessed resources projects in Queensland history and we congratulate New Hope Group on this long overdue news," Mr Macfarlane said.
"Today's announcement will see new jobs, new business opportunities and new life being breathed back into this community."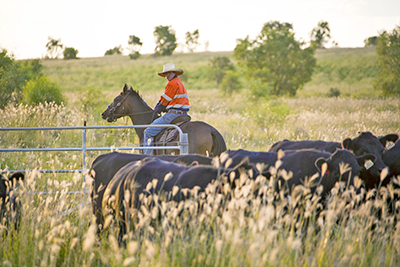 Mr Macfarlane said the world needed Queensland's high-quality energy commodities now more than ever to provide energy security and stability.
"Queensland's coal and LNG exports have a crucial role to play as nations work towards achieving their net zero emissions goals," he said.
"Countries all around the world need time to transition and implement new technologies – including renewables and carbon capture and storage – and further develop the potential for hydrogen to be a green energy source.
""As we've seen in the press this week, some of Australia's most important trading partners, countries like Japan, are becoming increasingly concerned about the lack of investment in new coal projects and the impact this will have on their future energy security.
"Queensland is well positioned to provide energy security to our trading partners with coal and LNG produced under the strictest environmental and rehabilitation standards in the world," Mr Macfarlane said.
"The Queensland Government needs to ensure the assessment and approval processes covering new energy projects are robust and able to be finalised in a reasonable time."
ends