Diverse Queensland entrepreneurs are EY national finalists
THE six finalists in the EY Entrepreneur of the Year national awards are form a wide spectrum of business innovation and experience.
The top Northern Region finalists in EY's Australian entrepreneurs honours range from technology and communications companies to recycling specialists, agribusiness champions and even health innovators.
Queensland's national finalists are Deb Farnworth-Wood of Australian Skin Clinics. Jordan Grives of Fonebox; Ralf Luna of Universal Communications Group Ltd; Wayne Romer of Deswick Group Pty Ltd; Adrian Rosato of Raw Group Management Pty Ltd; and Roy Wilson of NuGrow Pty Ltd.
Also recognised in non-competitive regional award categories were Social Entrepreneurs of the Year Denise and Bruce Morcombe who head up the Daniel Morcombe Foundation – and the Champion of Entrepreneurship is Bevan Slattery of Superloop.
EY's national finalists and the social entrepreneurs will go on to represent the state at the national awards in October, where they will compete for the title of 2016 Australian EY Entrepreneur Of The Year.
The overall 2016 Australian winner will be named at a gala ceremony in Sydney on October 20. The national winner will then go on to represent the country and compete in the EY World Entrepreneur Of The Year awards in Monte Carlo next June, following in the footsteps of last year's winner Manny Stul, who is the chairman and co-CEO of toy company Moose Enterprise. Mr Stul became the first Australian to win the title of EY World Entrepreneur Of The Year this year.
EY's Queensland managing partner, Paul Laxon said this year's Northern Region national finalists were "a highly talented group of high-growth entrepreneurs and a strong representation of the entrepreneurial spirit of Queensland".
"We have a great deal of home-grown entrepreneurial talent in this state, and I'm thrilled that this group will be representing us at nationals this year," Mr Laxon said.
"Our entrepreneurs show us what can be achieved by following your dreams with resilience and determination. They also serve as a reminder that the next great idea is out there, there are gaps in the market and needs that are yet to be fulfilled.
"Entrepreneurs create jobs and push the economy forward. They are a vital part of the business environment by disrupting the way we do things and challenging us to do better. 
"This is why EY has a long standing commitment to fostering entrepreneurship and continuing to grow the community year on year," Mr Laxon added.
Commonwealth Bank Queensland general manager for corporate financial services, Mark Toon said the northern Australian finalists were very impressive.
"It's encouraging to see Queensland entrepreneurs making their mark on their local community through new ideas and job creation, adding to the broader economic growth of the state and the nation," Mr Toon said.
"At Commonwealth Bank we see innovation as a critical ingredient for thriving businesses so we are proud to be principal sponsor of a program associated with Australia's top business innovators," he said.
EY Entrepreneur Of The Year is considered one of the world's most prestigious business awards and is the only truly global program of its kind, with entrepreneurs participating in 145 cities in more than 60 countries. More than 1,400 outstanding entrepreneurs have been recognised through the Entrepreneur Of  The Year program in Australia since 2001.
EY NORTHERN REGION ENTREPRENEUR OF THE YEAR FINALISTS 2016
Deb Farnworth-Wood - Australian Skin Clinics
When Deb Farnworth-Wood bought the original Australian Skin Clinic (ASC), it was already an established Gold Coast business with a client base of around 12,000. She has transformed ASC into a commercially viable franchise company with 22 franchises across Australia and soon launching into New Zealand.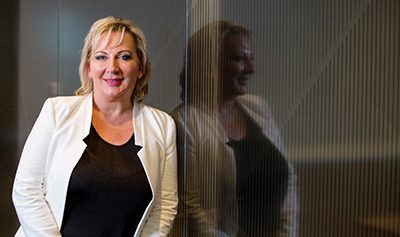 ASC offers a wide range of results-driven cosmetic and aesthetic services based on credible, medically proven treatments. Franchisees benefit from centralised marketing, computer systems and business processes. ASC also runs the Advanced Skills Academy and a shop-fitting business. Deb has recently also bought a skincare company and plans to open 20 new clinics each year for the next three years, including 15 in New Zealand. 
The judges said Ms Farnworth-Wood had "a strong focus on people, a robust system for franchisees and creation of new businesses to solve problems. Deb is an outstanding human being, a strategic thinker, an innovator and is a heart strong entrepreneur".
Jordan Grives - Fonebox
Jordan Grives founded Fonebox Australia Pty Ltd (Fonebox) in 2008 at the age of 19, initially selling inbound numbers to businesses. Today, Fonebox is Australia's leading provider of inbound telecommunication services for businesses, specialising in inbound numbers.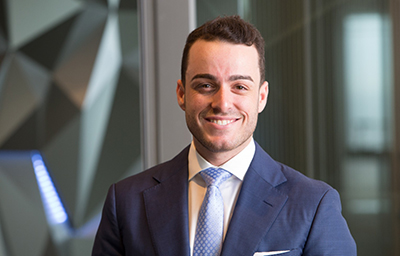 Its fully customisable Virtual Receptionist Phone Answering service is designed to help businesses maximise lead capture and customer service. Unlike any other provider, Fonebox's reporting platform provides clients with rich, meaningful real-time inbound telecommunications data in a format they can easily understand, allowing businesses optimise marketing spend. In the next financial year, Mr Grives aims to increase turnover by 40 percent and grow his team from 80 to over 100.
The  judges said: "Jordan has achieved extraordinary results in a relatively short amount of time. His ability to carve out a niche in a competitive market is impressive. His focus on his team culture is reflective with extremely low turnover of staff in his call centres. Jordan's passion for his business is infectious."
Ralf Luna - Universal Communications Group Ltd
After two decades of ventures in the TV and antenna industry, Pay TV and satellite cable installation, Ralf Luna founded Universal Communications Group (UCG) in 2008.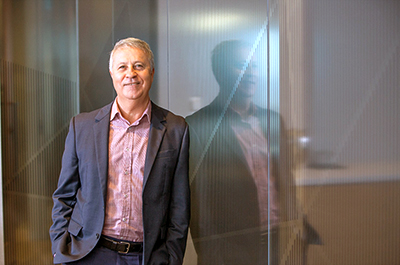 UGC is an unlisted public company which provides design and construction services to the Australian and New Zealand telecommunication sector.
UCG has developed its own cloud-based IT work management systems, and state-of-the-art survey and design tools. From FY13 to FY15, EBITDA grew 100 percent, while the company continued to invest in infrastructure, systems and processes.
In four years, UCG has grown from 47 to 250 employees and increased its delivery partnerships from 100 to 150.
The judges said:"Ralf has always been determined to succeed. He is in a strong industry and market yet UCG is unique in that they have maintained their flexibility to change quickly, while maintaining strong growth.":
Wayne Romer - Deswick Group Pty Ltd
Wayne Romer began commercialising his mining planning software in 2009. In less than five years, nine of the top 10 global mining companies had adopted the Deswik Suite. Today, Deswik is a global consulting and technology company offering software, consulting and training.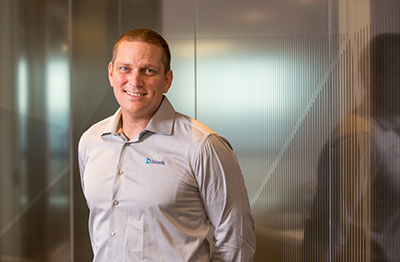 From innovative truck haulage modelling to integrated mine planning applications, Deswik's products result in unmatched accuracy and substantial time and financial savings for clients.
The software is now used in more than 150 mine sites across more than 50 countries.
The judges said:"Wayne has created a unique and strong business model in a competitive mining community and importantly demonstrated the ability to grow through the wild cycles that come with resources."
Adrian Rosato - Raw Group Management Pty Ltd
Adrian Rosato worked in a deli and owned a coffee shop before starting rawGROUP in 2001. RawGROUP is a retail services, multi-brand hospitality company which operates restaurants, bars, pubs, taverns and bottle shops.
RawGROUP develops and operates freehold and leasehold projects and acquisitions, and greenfield sites. The company also provides retail and licensing consulting, and full services management for retail businesses.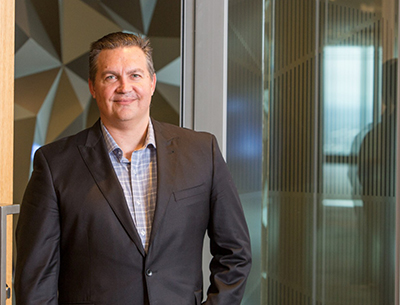 RawGROUP's innovative models for business start-up capital include supplier fit-out funding and staff profit participation. Adrian plans to grow his stable of brands and expand geographically. There are now franchise opportunities for his flagship enterprise, Beach House Bar & Grill.
The judges said:"In a very competitive market, from a small beginning, Adrian has grown a highly successful multi-brand food offering which many (attendees at the awards) have personally sampled.
Roy Wilson - NuGrow Pty Ltd
Roy Wilson founded NuGrow Pty Ltd (NuGrow) in 2001 to develop high-quality and sustainable products which would offer a commercial solution to environmental issues.
NuGrow is a market leader in organic and inorganic waste recycling; and composting, soil conditioner and potting mix manufacturing. It has four facilities across Queensland, using waste to generate beneficial products such as high-grade compost, premium soils and organic fertilisers.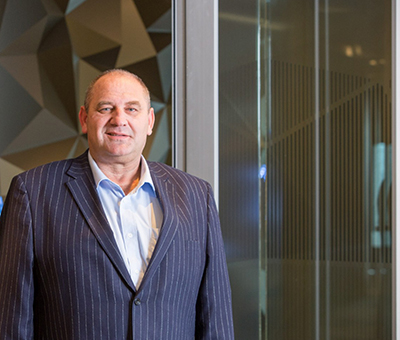 NuGrow also provides land rehabilitation, soil improvement and remediation services.
Mr Wilson has collaborated with government and technical specialists to develop more robust environmental standards. He is currently constructing what will be the largest waste management facility in the world.
The judges said Mr Wilson was "a serial entrepreneur with a skill at identifying opportunity and more importantly having the confidence and passion to go after it. Roy thrives on taking on the big guys and shaking the status quo, while creating a cleaner world".
SOCIAL AWARD WINNERS
Denise and Bruce Morcombe, Daniel Morcombe Foundation
Bruce and Denise Morcombe started the Daniel Morcombe Foundation in 2005, two years after the disappearance of their son. They committed to turn their personal grief into a public mission to advance child safety across the country. 
The Foundation is a social organisation which assists educators and parents in educating children about their personal safety.
Its work includes funding the development of education resources and providing financial assistance for young victims of crime.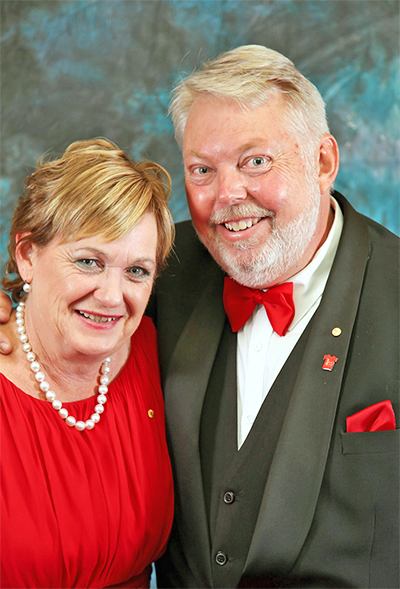 Mr and Mrs Morcombe received Order of Australia Medals in 2013 for their work in empowering all Australians to make their local communities safer places for children.
ends
About EY Entrepreneur Of The Year

EY Entrepreneur Of The Year is probably the world's most prestigious business award for entrepreneurs. The unique award makes a difference through the way it encourages entrepreneurial activity among those with potential, and recognizes the contribution of people who inspire others with their vision, leadership and achievement. As the first and only truly global award of its kind, EY Entrepreneur Of The Year celebrates those who are building and leading successful, growing and dynamic businesses, recognizing them through regional, national and global awards programs in more than 145 cities in more than 60 countries.
The Australian Entrepreneur Of The Year awards program, launched in 2001, is conducted in five regions culminating in the national awards. The program honors entrepreneurs whose ingenuity and perseverance have created and sustained successful, growing business ventures.  Entrepreneur Of The Year's primary objective is to identify, acknowledge and celebrate the outstanding contribution entrepreneurs make to the Australian business community and economy.
The Australian Entrepreneur Of The Year program now has alumni of over 1,400 entrepreneurs who have participated in the program. Since the program's inception more than 15,000 people have attended Entrepreneur Of The Year events and award ceremonies in Australia.