UniSC researchers confront how to build 'the best' human-AI teams
ARTIFICIAL intelligence (AI) and humans do not have an 'ideal working relationship' yet – that much is clear to three researchers at the University of the Sunshine Coast (UniSC) who are investigating this complex and urgent issue.
A team led by UniSC's Centre for Human Factors and Sociotechnical Systems has been awarded $603,000 in Australian Research Council Discovery Project funding over three years, to develop a new model of teamwork for what are known as Human-Autonomy Teams (HATs).

Centre co-director, professor Paul Salmon is leading the project to investigate how to best design artificial intelligence, and organise teams so that humans and artificial intelligence can work together effectively across multiple industries.

"Often artificial intelligence is not designed in a way that allows humans to work with it very well, so it can be a problematic team member that increases the likelihood of teamwork failures," Prof. Salmon said.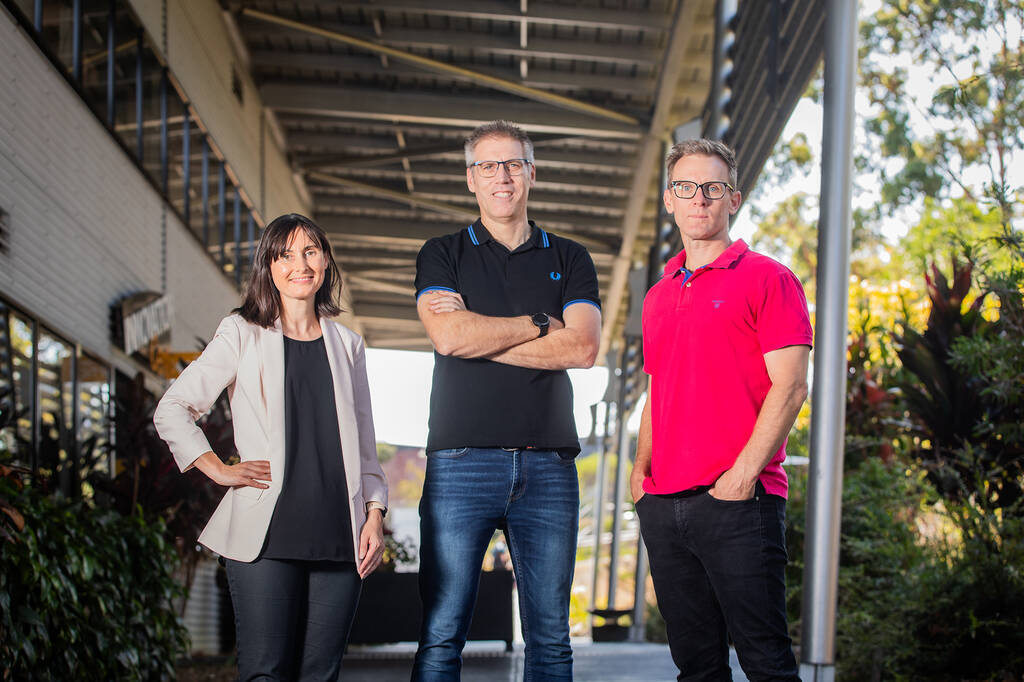 "An autonomous vehicle collision is a good example of where you have very advanced AI, but often it's not telling its human teammate what it can see and what action needs to be taken, which shows us that team situational awareness and communication are still lacking."

Yet AI is being adopted globally in workplaces at a rapid rate – across healthcare, aviation, defence, transport, and disaster response – from driverless vehicles to robot-assisted surgery.

"There are huge potential benefits," Prof. Salmon said. "But AI is complex and is often not designed to work in teams or with consideration for how humans are going to interact with it.
"A lot of research exists on the psychology of human teams, but now we need a basic understanding of what teamwork looks like when you have humans and AI working together.

"We plan to apply new systems analysis and computational modelling methods to develop, test and validate a new model of teamwork for humans and AI. This will clarify the processes and behaviours that support optimal functioning and performance."

Prof. Salmon is joined on the research team by UniSC associate professor Gemma Read and Dr Scott McLean, as well as global leaders in team leadership from universities in the United States.

UniSC vice-chancellor and president, Prof. Helen Bartlett said UniSC's Centre for Human Factors and Sociotechnical Systems was an Australian leader in how humans work effectively with systems.

"This funding is testament to the expertise of our team from UniSC, which has partnered with world experts in team-building and human autonomy from Arizona State University and Rice University," Prof. Bartlett said.

"This project builds on our commitment to the United Nations Sustainable Development Goals, which includes contributing to (the goals of) Decent Work and Economic Growth as well as Industry, Innovation, and Infrastructure.

"We are delighted, that as a regional Australian university, we are at the forefront of new globally important research to build knowledge in these areas."
ends