How to manage ongoing pandemic disruption with integrated business networks
By Chris Willcocks >>
MORE THAN ANY singular event in modern history, the coronavirus pandemic has brought to light the vulnerabilities supply chains are prone to.
To strengthen the links connecting global commerce, businesses need to broaden visibility across not only their own operations but those of their trading partners to meet the common goal of reducing risk and instilling resilience.
To achieve this level of transparency, businesses are turning to digital networks to capture the widest possible view of their buyers, suppliers and partners. Meanwhile, these digital business networks – previously discrete according to function – are beginning to converge through cloud-based technologies, unlocking value in the process.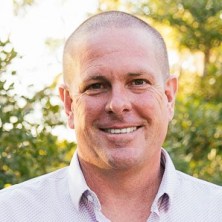 As these technologies take hold, digital applications have given rise to unified, collaborative, intelligent business networks of buyers and suppliers. These networks set business-to-business commerce in motion, extending visibility across both organisational and geographic boundaries.
The widespread disruption associated with COVID-19 is only the latest reminder of the acute need for visibility across supply chains. Yet even that level of transparency can prove insufficient in times of uncertainty. Visibility via multiple networks goes a long way.
THE AUSTRALIAN PAPER CASE
Take Australian Paper, a manufacturer of pulp, paper, envelopes, and stationery, as an example. The business needed a source-to-contract solution to manage contracts and provide increased visibility on sourcing spend.
In less than six months after implementing SAP Ariba solutions, Australian Paper averaged 18 percent savings on sourcing projects and increased efficiency by reducing sourcing cycle times from more than 15 hours to less than five.
It isn't just businesses however, public sector organisations including the Australian Taxation Office (ATO) are also reaping the benefits of greater visibility into spend and supplier performance by using SAP Fieldglass solutions.
By standardising and automating its contractor engagement processes, staff now have access to real-time analytics on its contingent labour workforce, improved cost-savings and stronger industry engagement and supplier relationships.
THE THREE Cs
Cloud-based networks bring cohesion, clarity and connectedness – the Three Cs – to otherwise separate sets of information that businesses rely on to maintain continuity, manage risk and maximise competitive advantage.
That advantage rests on data: its quality, breadth and timeliness.
By consolidating all the operational points, businesses can unlock newfound efficiencies from collaborative product development, shared data and workflows, flexible workforce management solutions, real-time communication across organisational and geographic boundaries, efforts toward achieving common environmental and social objectives, and network-wide intelligence to ultimately guide decision-making.
THE FUTURE OF NETWORKS
The goal of a 'network of networks' – long a dream in the enterprise software business – is rapidly becoming a reality.
In fact, business networks stand poised to become a category of their own, driving differentiation not only in the technology sector but across industries.
As businesses differentiate themselves in the marketplace, they'll increasingly need to share data with buyers, suppliers and other trusted partners on whom they rely to create mutual value.
To set themselves apart in the marketplace, they must simultaneously embrace transparency and collaboration with trading partners.
Therein lies the irony, but also the immense promise, held by cloud-based networks to propel businesses forward, even in anxious times.
FUTURE PROOFING FOR THE NEXT BIG DISRUPTION
Someday, hopefully soon, quarantines and lockdowns will fade into a distant memory. Yet even as illness recedes and businesses take steps toward recovery, the next disruption is never far behind.
Though it rarely grips the world all at once, as has COVID-19, it can be just as unpredictable, from trade wars and natural disasters to public health emergencies and even armed conflict.
Any of these events can throw off global supply chains, resulting in shortages or stockouts for customers in need, as we saw in March of last year with the empty shelf phenomenon facing most grocery stores across Australia's major cities.
For businesses, operational resilience involves taking all such contingencies into account. It requires connecting an organisation's critical partners through unified networks and breaking down siloed systems to widen visibility and invite collaboration.
By connecting all trading partners via digital business networks, all participants benefit from enhanced intelligence, greater efficiencies and improved resilience.
Business networks also overcome the challenges associated with disconnected, enterprise-centric systems and fragmented operational processes, driving scalability and speed throughout global supply chains.
Chris Willcocks is vice president and head of Intelligent Spend Management for SAP Australia and New Zealand.
ends