How COVID changed the meaning of 'screening' for film-maker Michael Budd
By Leon Gettler, Talking Business >>
THE COVID pandemic has changed the film industry.
Michael Budd, an Australian film maker who heads up the company Amazing People Pictures said the big lesson from COVID was that "no-one now knows when the next pandemic will come".
"I don't think our world will be the same, not within the film business, not within most businesses," Mr Budd told Talking Business. "I think we're going to have to live with the slight chance of some sort of pandemic looming on us.
"For that reason, we would need to consider that when shooting."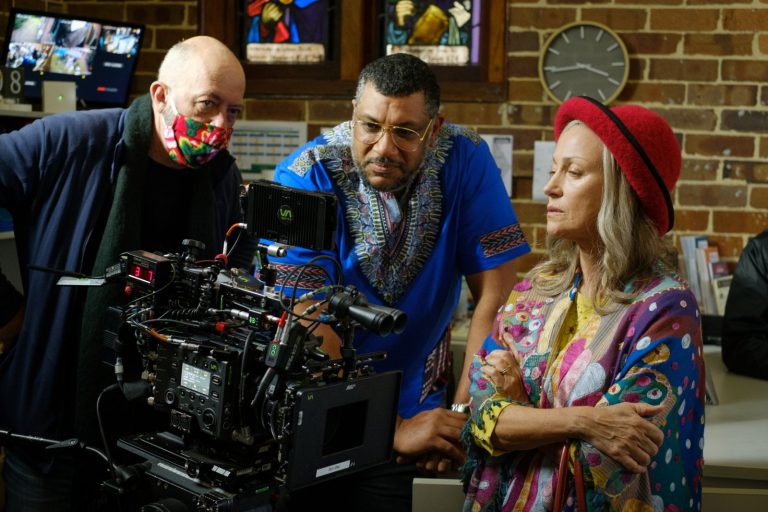 Mr Budd said the pandemic had created a number of logistical and financial costs for his company when it was shooting films. Amazing People Pictures had worked through the pandemic, managing all the logistical issues and production cuts.
Movies made 'more difficult'
Mr Budd said the pandemic had made film work more difficult and had created a lot of uncertainty in the movie business.
"It's also become challenging from the financial sense that you have to incorporate all these additional safety measures," Mr Budd said.
"You've got to have deep cleaning if you're actually shooting in a venue. You've got to have that additional cost. You've got to have COVID marshals on hand at all times.
"You've got to also sanitise face masks. You can only get on the set one way, you can only come off the set one way … which slows you down.
"You're actually tracking and tracing every member of your crew and cast daily. You can't have a situation where someone from your crew and cast go outside the filming bubble and interact with another set of people – because if there is a slight chance that they may be under a protocol, that could filter all the way down to your production and costing you hundreds of thousands to millions of dollars. So it is a tricky thing to navigate," he said.
"You've also got to keep this distance between each other. People who know the film business know that a director, a producer, an actor, cinematographer need to work quite closely to achieve the day-to-day work. So it does make it very challenging."
There were also a number of other costs with film production during COVID, particularly when companies had to bring out actors from overseas and they had to be located in premises away from the production studio and isolate from the crew, director and other actors.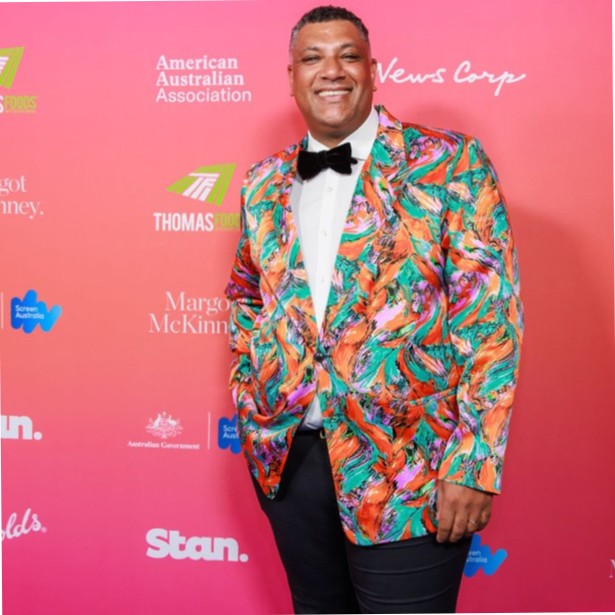 Aussie crews resilient
However, Mr Budd said Australian film crews were resilient and had wanted to keep working during the pandemic.
At the same time, Australia had become the safest place to shoot a film during the pandemic because of the stringent controls. Australia also offered top-line production studios.
Mr Budd said dealing with the pandemic had affected the film industry worldwide – and into the future.
The industry in the US had shut down during the pandemic and film-makers were shooting productions in Canada. There had been "nothing happening" in the UK during the pandemic.
"You were talking about countries that had thousands upon thousands of cases on a daily basis so you just couldn't put your crew and cast through those sorts of risks," Mr Budd said.
Now the industry was getting back to normal. But, as Mr Budd said, the pandemic had nevertheless created a continuing uncertainty across the industry.
About Michael Budd
Well-known actor Michael Budd is the first Australian born of African-American descent to direct and produce a feature film in Australia. His latest film, Ruby's Choice, stars two-time Golden Globe winner Jane Seymour OBE as Ruby, and award-winning Australian stage and screen actress Jacqueline McKenzie. Mr Budd had to overcome enormous logistical problems in Australia – including a change of State – to complete Ruby's Choice and see it debut internationally, in March 2022, at the 37th Santa Barbara International Film Festival, where it was a nominee for Best International Feature Film. Mr Budd passionately supports the Dementia Foundation Spark of Life, the official charity associated with the film and which assisted as its authenticity advisor.
Hear the complete interview and catch up with other topical business news on Leon Gettler's Talking Business podcast, released every Friday at www.acast.com/talkingbusiness.
https://play.acast.com/s/talkingbusiness/talking-business20-interview-with-michael-budd-from-amazing-