Edwina is all heart for wall art
FOR EDWINA CAMERON, a 20-year career in communications provided perfect training for a mid-career pivot into the online retail world.
Edwina launched her business I Heart Wall Art in 2018, after realising there was a gap in the market for affordably priced art prints that had the look and feel of fine art.
"I'm the daughter of an art curator and grew up in a house full of colourful, fine art," she said.
"I've always felt that mass-produced prints lacked a bit of personality, but filling my own house with fine art has never been an option financially either.
"I wanted walls filled with big, colourful artworks – I just didn't want to pay thousands of dollars for the privilege.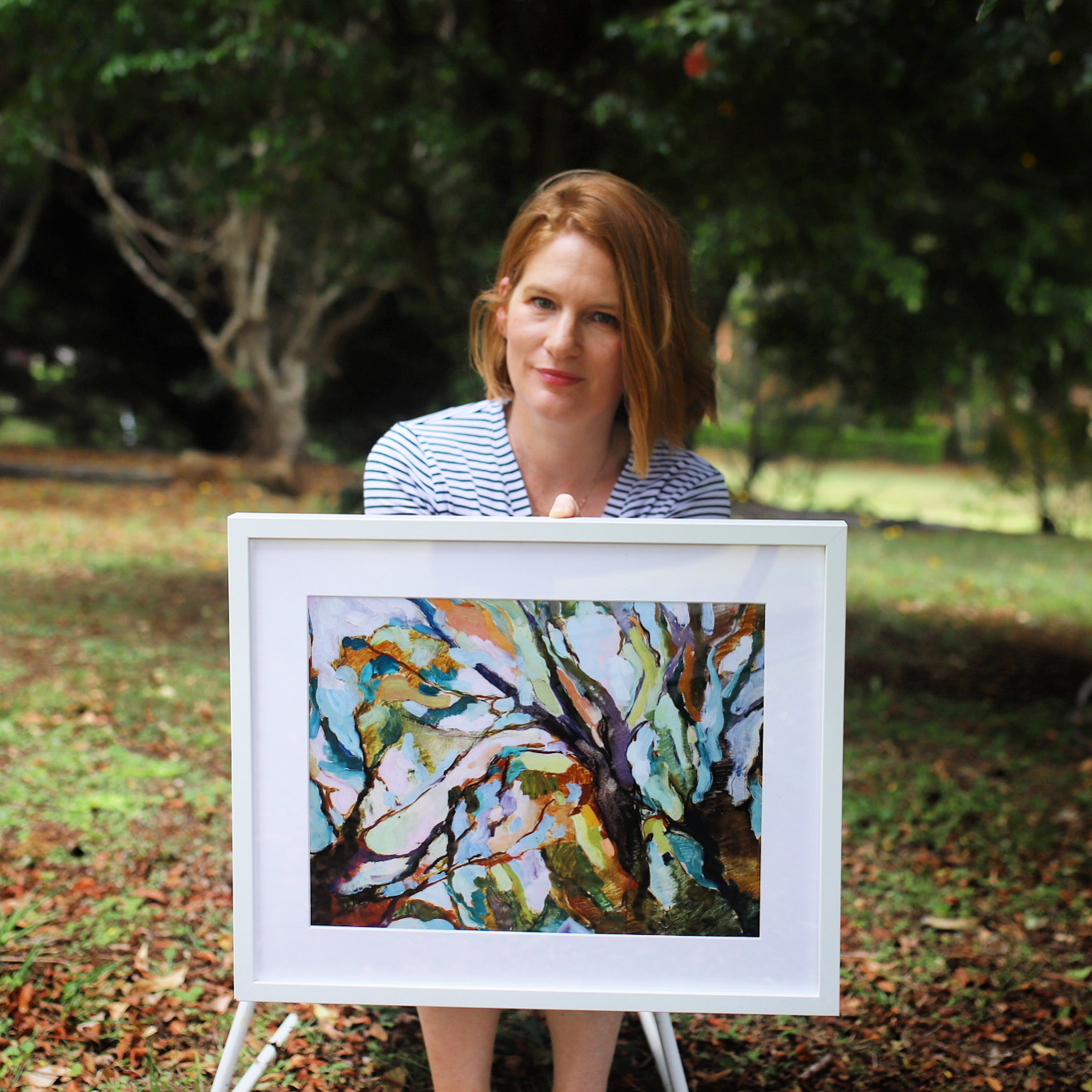 "I decided to get some of my own digital artworks printed onto canvases and finished with timber floating frames and discovered, much to my relief, they looked great. The colours were vivid and the prints looked like big, original artworks I might have paid thousands for.
"Then, it occurred to me that other people might want that too – and I Heart Wall Art was born."
ART OF COMMUNICATION
The wall art business has grown substantially since that beginning, with Edwina finding her communications background useful in just about every area of the business.
"I've actually never worked in a shop in my life, so I really knew nothing about retail or e-commerce" she said.
"But I've always loved writing and photography and have been dabbling in web development and social media management for years too.
"Those are all skills I've used consistently since starting I Heart Wall Art. It's allowed me to do everything from designing many of the artworks, designing and building the website, designing the logo, while also sourcing suppliers and the rest."
Edwina cites one of the best pieces of advice she's heard as learning to value her time and to outsource the things she's not good at.
"I've never had a brain for numbers, so sitting and digging into Google Analytics every day and trying to make sense of my marketing budget didn't come easy at all," she said.
"As soon as I could afford to, I 'hired' my friend Ben Henzell's marketing company BFJ Media. They've done an incredible job growing my business for me, even with my measly marketing budgets at the beginning."
HOME-GROWN GROWTH
With the business experiencing "incredible growth" in 2020, Edwina said, the plans for I Heart Wall Art 's future include bringing much more of the production of the pieces in-house this year.
"Our plans are that my husband Gerry will be our first full-time employee, cutting back his nursing shifts and taking over a lot of the production and day-to-day management of the business as it grows," she said.
"That will free me up to concentrate on the things I love – creating more things that people want to hang on their walls, styling the products for photographs and finding new partnerships and markets to expand into to keep growing the business.
"Our hope is to expand into a new workspace in Maleny at some point next year and hopefully continue to expand into new product lines like wall decals.
"It's a pretty exciting time for us and I feel very lucky that a creative outlet is starting to generate a real income for myself and my family.
"For anyone else considering starting an online-only store, I'd say -- it's much more work than you think! You really either need to have a lot of the core skills yourself or a healthy budget to build something to compete with all the other online stores out there."
ends