Vinnies CEO Sleep Out means business by curbing homelessness
HOMELESSNESS is both the experience and the target for hundreds of business leaders on June 22 when they take part in the CEO Sleep Out overnight in major cities and towns across Australia.
It is conducted in winter because that is the toughest time for homeless people – and it brings the situation home loud and clear to business communities around the country.
The Vinnies CEO Sleepout began as a local community venture in Sydney's Parramatta in 2006, a simple but poignant idea from local business leader, Bernard Fhon, managing director of Tactical Solutions. He believed that business leaders who experienced the plight of homeless people in the depths of winter would be attuned and energised to the situation – and he wanted the money raised to go directly to assist those in need.
CEO Sleep Out organisers, charity for the needy the St Vincent de Paul Society, have developed the event to raise both awareness and funds to curb the plight of the thousands of  homeless people across the country, mostly located in major cities.
The concept is to have business leaders, company directors and CEOs spend a night out in the cold on June 22 – and June 29 in Adelaide – and to attract sponsorship for the cause. This year, some CEOs have raised up to $60,000 each pre-event.
Melbourne-based Marion Mays, CEO of the Thalia Stanley Group, signed up for the sleep out in Melbourne's wintery city after an encounter with a homeless woman at her local shopping centre.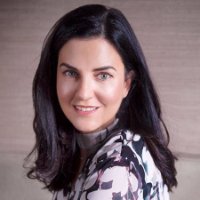 Following the encounter, Ms Mays was surprised when her son asked if the lady would be safe outside all night, how she was going to get warm and where she would go to the toilet.
Ms May said in that moment she felt compelled to make a commitment to support the event and she aimed to raise both awareness and funds for the growing number of homeless people in Australian cities. She said the CEO Sleep Out was "a great way to raise awareness about homelessness as well as help fund soup kitchens and more".
"While I already support other causes, I felt that spending one night out in the chill would drive the plight of our homeless people home to those that may not necessarily see how serious a problem homelessness is in our communities," Ms Mays said.
"I hope to make more people aware of the reality disadvantaged people and those going through rough times face, especially during winter. I really hope that I can make a positive contribution to their lives."
Ms Mays said she was aiming to raise $5000 for the cause and wqas urging anyone in her personal and professional network to get behind the initiative.
As a single mother, wealth advocate and money mindset mentor, she aspires to lift the level of financial literacy among Australians through her seminars and one-on-one sessions. She is also creating a learning program aimed especially at young people and women in the hope to curb the number of people ending up on the streets due to a lack of financial know-how.
The CEO Sleep Out has already raised almost $2 million dollars nationally and with the sleep out taking place right around the country with hundreds of CEOs and company directors just like Marion joining in, the hopes to out-raise last year's effort are high.
"There is still time to sign-up for the Vinnies CEO Sleep Out and as the reality of winter starts to set in, we hope more leaders will be inspired to get behind this important cause," St Vincent de Paul Society Victoria CEO, Sue Cattermole said.
"Victorians are encouraged to support those participating in the Sleep Out by making a donation. Every cent we raise will help to support our Vinnies Soup Vans and home visitation services, which provide an important point for human connection and essential food security 365 days a year."
According to the St Vincent de Paul Society, winter is the hardest and most dangerous time for the growing number of homeless people in Australia, estimated to be over 100 000 – now one in every 200 people. With the growing numbers of women (44 percent) and especially children (17 percent of homeless are under 12 years old), homelessness has reached epidemic proportions which sparked the CEO Sleep Out being called into life in 2006.
To support the CEO Sleep Out and tireless work done for homeless people by Vinnies, contact www.ceosleepout.org.au/ceos/vic-ceos/marion-mays to make tax deductible donations.
 Ends