How brands have navigated the downturn so far – Pureprofile research
By Leon Gettler, Talking Business
THE DOWNTURN has seen an explosion of Australians shopping online.
Martin Filz, the CEO of Pureprofile said a number of factors were driving this trend. He also outlined strategies that brands should be using to take advantage of the trend.
Mr Filz said they need to be mindful that people's buying habits change when times get tough and people have less money.
"When you look at the preferences of audiences and consumers going to brand, what you always have in a downturn is that people change their opinions and views," Mr Filz told Talking Business.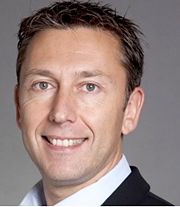 "So the first key point is that brands need to stay close to their consumers. What I mean by that is, do market research and understand what your consumers' drivers are, what their concerns are. Is it quality? Is it price? Is it privacy? Is it sustainability? Is it convenience?
"All of those things change over time but especially change when we've got a downturn."
RETAILERS, TAKE STOCK
Mr Filz said retailers should look at what drives individual purchases with brands.
"For example, convenience is really important, free delivery is really important, lower price, discounts, click and collect, products that are only available online, are important.
"Those are the key drivers for people buying on e-commerce," he said.
The other area for retailers to examine is how people are gathering information about brands and products.
"Social media is the number one place that people understand about a brand or a product," Mr Filz said. "They look at reviews, they look at feedback. They may look at offers."
Mr Filz said friends and families were the second biggest drivers for products.
Product reviews and Google reviews are also critical.
The third driver is the loyalty scheme.
KEEP INVESTING THROUGH A DOWNTURN
Mr Filz said companies that keep investing during a downturn are the ones that succeed. They gain customers and they keep that market share until things come right again, which will inevitably happen.
He said customer loyalty from people buying directly from brands is now "through the roof".
"64 percent have purchased their favourite brand on multiple occasions from that brand's website, so it works," Mr Filz said.
"We also know that 61 percent who have bought direct from a brand, when they see that brand available on an aggregation site, don't buy from that market place, they actually go back and buy it from the brand.
"The direct brand-to-consumer market place is really powerful. It is especially strong with millennials and Gen Z who are looking to purchase their brands direct from the manufacturer."
Mr Filz said research by Pureprofile showed Australians' spending had changed with the downturn.
He spending at supermarkets in July this year, compared with July in 2021, had increased 7 percent. But alcohol expenditure at Dan Murphys and BWS was down 5 percent.
Supermarkets are charging more but people have to eat so they keep buying, hence the 7 percent increase. But they are removing alcohol from their discretionary spending.
"People are looking at what they have to buy, what can they buy, what can they do without?" Mr Filz said.
"People are also making decisions around quality versus price."
The research also showed people were not letting go of quality during the downturn. Instead of buying something based on price, they were now shopping around.
Hear the complete interview and catch up with other topical business news on Leon Gettler's Talking Business podcast, released every Friday at www.acast.com/talkingbusiness.
https://play.acast.com/s/talkingbusiness/talking-business-35-interview-with-martin-filz-from-pureprof
ends