Environmental entrepreneurs go on an MIT 'bootcamp' at QUT
QUT staged its second Bootcamp in association with US university MIT in February, focusing on entrepreneurship in the field of sustainability.
More than 130 participants from 39 countries took part in the MIT Innovation and Entrepreneurship Bootcamp: Future of Sustainability at QUT's Brisbane Gardens Point campus from February 10-16 in partnership with Advance Queensland.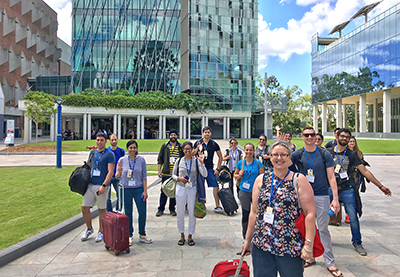 The focus was on coming up with entrepreneurial real-world answers to the most pressing environmental issues of the era including climate change, carbon footprint, mine site rehabilitation, water usage and waste reduction, through a series of sustainability challenges.
Speakers and mentors at the event included MIT professor Bill Aulet who directs the Martin Trust Centre for MIT Entrepreneurship; entrepreneur Jocko Willink a decorated retired Navy SEAL officer and author of the New York Times bestselling book Extreme Ownership; and Australian entrepreneur and managing director of Super Butcher, Susan McDonald.
It is the second year in a row MIT Bootcamps has chosen Queensland to deliver its entrepreneurship program, in partnership with Advance Queensland.
Prof. Bill Aulet returned to Australia to lead the teaching of disciplined entrepreneurship to this year's crop of Bootcamp recruits. At last year's event he said entrepreneurship attracted those who had "a spirit of a pirate" but cautioned successful entrepreneurship "needs the discipline of a Navy SEAL".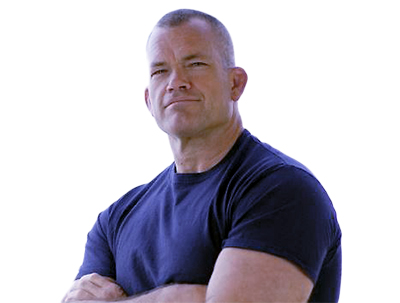 Making real that advice, Prof. Aulet invited decorated retired Navy SEAL Jocko Willink to join the 2018 Bootcamp as a special motivational coach.
Leading industrial and resources companies have taken a keen interest in the event by setting specific challenges for Bootcamp participants to tackle.
These included challenges about water usage, rehabilitation of mining sites, reducing waste and energy efficiency.
Prof. aulet said solutions to those major challenges must involve clear business plans, ready for scale up and be pitched to leading investors by the week's end.
Some of the participants got an early start to the challenges being set by travelling to the Great Barrier Reef's Lady Elliot Island, where they were encouraged to think and plan to ensure the long-term sustainability of industries important to Queensland's economy.
The coral cay at the southern tip of the reef is located in the Marine National Park 'green zone' that protects the reef's biodiversity.
While there, they met Lady Elliot's managing director Peter Gash who described how the island has been transformed from a mine site to a sustainable tourism venture.
The bootcamp was also the first major event for QUT's new vice-chancellor, Margaret Sheil who met with MIT officials.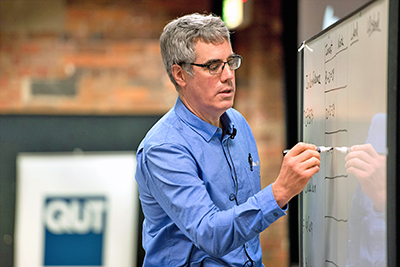 Queensland Minister for Innovation, Kate Jones said, "This is a world-class event, as proven by the success of the inaugural Brisbane MIT Global Entrepreneurship Bootcamp last year which attracted 120 participants from 35 countries. With events like these being hosted in Queensland we continue to build our position as one of Australia's most innovative states."
ends