Torrens Uni launches world-first VR careers profiler
TORRENS University Australia has launched a world-first virtual reality (VR) experience to help prospective university students choose their future courses of study,.
'The Future of You', developed by Auckland-based virtual and augmented reality (AR) specialists M Theory, is a fully immersive VR environment in which students make a series of decisions to discover their unique personality profile, which in turn uncovers the courses of study that might suit them best and help chart their future careers.
Launched in September at Torrens University Open Days across Australia, 'The Future of You' features a virtual advisor, developed using full face mapping technology, who guides students through a series of questions and tests based on American psychologist John L Holland's theory of career and vocational choice, The Holland Codes.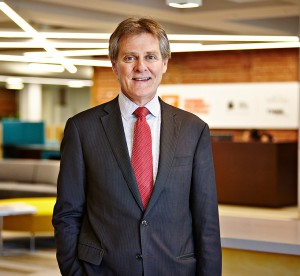 The Holland Codes refer to a theory of career and vocational choice, based on research that shows personalities seek out and flourish in career environments they fit, and that jobs and career environments are classifiable by the personalities that flourish in them.
"Students are faced with a plethora of choices after secondary school, including university, vocational education, training and employment," Torrens University Australia vice chancellor Justin Beilby said.
"This VR experience will help students make decisions on where they might want to go after they leave the school gates in a fun, interactive and meaningful way, based on real principles.
"The Future of You will engage prospective students and help them apply what they have learned and confirm what they already know about careers and higher education," Professor Beilby said.
Prof Beilby said the virtual environment in The Future of You was "a visually captivating experience" with the landscape shifting and changing as the student completes each series of questions. Sound and visual cues enhance the experience and, at the end of the journey, the fortune teller presents visitors with their personality type, a brief descriptor and suggested career paths best suited to this personality type. A physical printed card details the student's personality insights, potential career paths, and Torrens' courses aligned to their results.
The Future of You experience operates on Samsung Gear VR headsets at Torrens University Open Days and industry-wide events. It will also be delivered through schools via Cardboard VR headsets and will be available for public download from the Oculus store from September 2017.
ends