Regional-city migration patterns change
THERE HAS BEEN another marked decline in the number of Australians migrating between cities and regions, while movement within capital cities is on the rise.
University of Queensland (UQ) researchers, who have analysed Census data, said local moves within capital cities increased by more than five percent on average from 2011 to 2016.
School of Earth and Environmental Sciences researcher Elin Charles-Edwards suggested the divergence in trends could be a product of declining levels of home ownership, with renters generally more mobile than owner-occupiers.
"The largest growth was in greater Perth, where local moves increased by 14 percent," Dr Charles-Edwards said.
"Local moves increased by 10 percent in Sydney and 9.5 percent in Melbourne, while Brisbane was below the national average at three percent.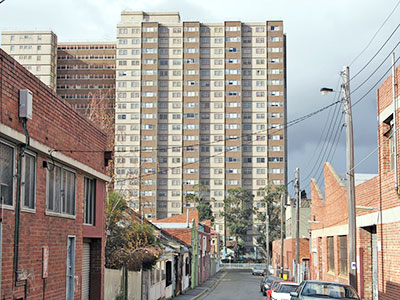 "The inner-city construction boom is also contributing to residential mobility as people take the opportunity to live in newer dwellings closer to the city centres."
Dr Charles-Edwards said longer distance moves between Australian cities and regions had declined by 25 percent since the mid-1990s, likely reflecting prevailing economic conditions.
"For example, internal migration to Queensland has been at historically low levels following the end of the millennium mining boom," Dr Charles-Edwards said.
"It may also be a result of longer term trends, such as the impact of population ageing, with older people less likely to move than younger people.
"An increase in dual income households could make it more difficult for couples to relocate, while worsening housing affordability is keeping young people in the parental home for longer.
"Temporary forms of mobility, such as fly-in fly-out arrangements for workers, may have also become a substitute for permanent relocation."
Australia remains one of the most mobile societies in the world, with 39 percent changing their address every five years, compared with a global average of 21 percent.
Dr Charles-Edwards said understanding patterns of internal migration was key to understanding the transformation in the pattern of human settlement.
The Australian Bureau of Statistics study, Population shift: Understanding internal migration in Australia, is authored by Dr Charles-Edwards, emeritus professor Martin Bell, Jim Cooper, and Aude Bernard.
ends