TechnologyOne appoints Clifford Rosenberg as independent non-exec director
TECHNOLOGYONE, Australia's largest enterprise software-as-a-service (SaaS) company, has appointed Clifford Rosenberg as an independent, non-executive director.
TechnologyOne executive chairman, Adrian Di Marco said, "TechnologyOne has previously discussed our board renewal process and our plans to increase the size of our board with the addition of four new independent directors by 2019.
"We added Dr Jane Andrews in 2016 and Sharon Doyle in 2018 and today we added our third independent director, Clifford Rosenberg.
"The addition of Cliff expands our board to now have a majority of independent non-executive directors, as part of our ongoing commitment to the board renewal process.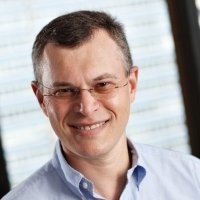 "Cliff brings extensive experience leading innovation and change through executive and directorial roles in ASX-listed companies in the rapidly changing fields of technology and online media," Mr Di Marco said.
As the former managing director of Linkedin for Australia, New Zealand and South-East Asia, Mr Rosenberg started the Australian office in 2009 and oversaw the expansion of Linkedin in Australia from 1 million members in 2009 to more than 8 million members in 2017.
Previously, he was managing director at Yahoo! Australia and New Zealand, and prior to that role he was the founder and managing director of iTouch Australia NZ, where he grew the Australian office to one of the largest mobile content and application providers in Australia.
Rosenberg said the board appointment was an exceptional opportunity to contribute to an iconic ASX-listed SaaS company, such as TechnologyOne.
"TechnologyOne goes from strength to strength, climbing the ranks of the ASX200 with a valuation of more than $2.3 billion whilst rapidly scaling its global SaaS business," Mr Rosenberg said.
"I am delighted to join the TechnologyOne board during this exciting time for the SaaS business and look forward to working with Mr Di Marco and his team in making a substantial contribution to its sustained growth," he said.
Mr Rosenberg has more than seven years' experience on the boards of publicly listed companies. His directorships include Afterpay Touch Group (ASX: APT), Nearmap (ASX: NEA), and A2B Australia Limited (ASX:A2B).
He was also a non-executive director with Dimmi – an online reservations company bought by Tripadvisor.com in May 2015. He holds a Bachelor of Business Science (Hons) from the University of Cape Town and a Masters of Science (Hons) from the Universitat Ben Gurion Ba-Negev.
Mr Di Marco said, "TechnologyOne continues its commitment to taking a measured and progressive approach to the board renewal process, scouting outstanding calibre candidates like Cliff, to preserve our high-performance culture.
"We plan to announce our fourth independent director later this calendar year".
ends