Australian family businesses 'optimistic' but struggling
DESPITE 84 percent of Australian family businesses being optimistic about sales growth over the next five years, research by PwC has discovered they ranked below global averages in several areas critical to their future success.
PwC's global Family Business Survey found 53 percent of the Australian family businesses covered reported sales growth in the last 12 months, well behind their global counterparts on 65 percent.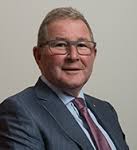 About 71 percent recognised the need for digital innovation, but only 30 percent regarded attracting talent for digital conversion as important.
A vital statistic from the survey was that 38 percent of Australian family businesses surveyed planned to sell or float their businesses, compared with one in four who would aim to pass management to the next generation.
Business commentators who liken Australia's potential family business future to that of Germany's mittelstadt family-led sector will not be heartened to see business focus so contrary to the successful German approach.
David Smorgon, PwC's senior advisor on Family, Business and Wealth, said the results provide "smoking gun evidence that Australia's family businesses are at risk of eroding the value or even derailing the business they've worked so hard to achieve".
 "They're not doing enough to innovate and build blue sky potential in their business or apply simple measures to prevent minor niggles turning into full blown family conflict," Mr Smorgon said.
Almost 2,400 family businesses globally were interviewed for the survey with 90 representing Australia including The Winning Group CEO John Winning and Coopers Brewery managing director Tim Cooper. Both of these businesses directly buck the Australian trends.
INNOVATION STRUGGLE
Like their global counterparts, Australian family businesses perceive the need to continually innovate as their biggest challenge over the next five years.
The PwC survey found while the majority (71 percent) recognised why they should adapt to an increasingly digitised world, only 57 percent understood the benefits of digital processes and less than a third (30 percent) think attracting talent to make the digital conversion is important – compared with 43 percent globally.
According to Sue Prestney, partner in PwC's Private Clients team, there are myriad reasons why businesses acknowledge the need to innovate but struggle to act.
"Accessing surplus funds is always a challenge but there are other issues that plague family business," Ms Prestney said.
"Many owners hold onto their business too long and have lost the passion or risk appetite to take on something new prior to retirement. And then there are those handcuffed by their desire to stick with what's worked in the past.
"Whether they are private or public, here in Australia or overseas, businesses are chasing the same dollar. Those that fail to respond to global trends will find it difficult to compete and grow."
SELL THE FAMILY SHOP
The PwC survey found that 38 percent of Australian respondents planned to sell or float their businesses, compared with just one in five globally. Only 24 percent have plans to pass on management to the next generation – a reversal of the 2012 survey where more Australian family businesses wanted to pass on than sell.
Of those planning to sell or float their businesses, 68 percent anticipate selling to another company, 32 percent to private equity investors, 26 percent to a management team and just 8 percent aim to IPO.
"Many owners have been holding on, waiting for more favourable market conditions to cash in and retire. Others who haven't kept pace with innovation may be struggling to compete and see sale as their only option," Ms Prestney said.
"Buyers look for businesses that have growth potential:  the more opportunity, the greater the bargaining power of the seller. Owners who fail to plan their exit risk leaving wealth on the table when it comes time to sell."
Less than half (47 percent) of Australian businesses have next generation family members working in the business including 26 percent who are senior executives. This is well behind the global average of 43 percent.
"The next generation is not only critical to the continuation of the business, but is often the source of necessary transformation through new ideas, new experiences and new energy," Ms Prestney said.
Succession planning continues to elude family businesses with only 8 percent of Australian respondents saying they have a robust succession plan in place, compared with the global average of 16 percent.
MANAGING CONFLICT
PwC's global Family Business Survey found that Australian family businesses performed worse than their global counterparts in the majority of mechanisms typically adopted to deal with conflict including family council, entry and exit provisions and family constitution.
"At a minimum, all family businesses should have a family constitution," Ms Prestney said.
"Conflict can easily impact business and family harmony so it's a good idea to lay the ground rules early," she said.
Mr Smorgon put it succinctly.
"A healthy family business needs a healthy family," he said.
"Owners need to spend as much time working on the family as they do the business to enable it to flourish."
The PwC Family Business Survey is carried out every two years and explores the family business market with a turnover of more than $5 million in over 40 countries. About 2,400 interviews were conducted globally in the latest survey, including 90 in Australia between May 9 and July 31 this year.
The PwC network of firms range across 157 countries with close to 184,000 people employed in delivering primarily assurance, taxation and business advisory services.
ends