Connecting the community with the Zoom2U 'courier community'
By Leon Gettler >>
Everyone has a courier horror story. Misplaced parcels, drivers running late, deliveries on the wrong day and bad drivers.
Zoom2U aims to change that. It's a user friendly delivery platform that connects businesses and individuals to a fast and reliable community of couriers.
With Zoom2U, people can track where the parcel is in real time via GPS technology. It also provides the client with the driver's contact details.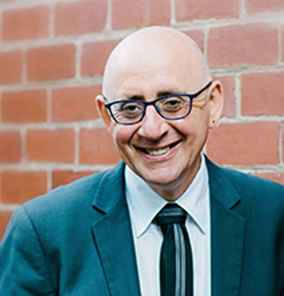 A fast growing start-up, Zoom2U operates in all the Australian major cities with plans to expand to the big regional cities.
Founder and CEO Steve Orenstein said it was created to give the customers a much better delivery experience.
"So being able to see the live location of the driver, being able to communicate with the driver as well, so being able to call them," Mr Orenstein told this week's edition of Talking Business.
"It's moving away from the traditional problems people have with courier companies arriving and you never knowing when they turn up."
He said all people have to do is go to the website and register their delivery request. The request would then go to the network of drivers. The GPS technology would allow the customer to see when the driver would be arriving.
Zoom has had massive growth, registering 600,000 deliveries, all ordered online and delivered within a three hour period.
He said over 50,000 customers have registered with Zoom2U.
Mr Orenstein said Zoom2U is particularly popular with e-commerce businesses. It works particularly well with fashion and electronics.
"There are simple traditional businesses, like the printing company and the legal firm that always have a need to move something around quickly and then there's the general need for individuals who have forgotten something or need to get a passport delivered," Orenstein said.
He said Zoom2U has 1300 drivers using the platform and there are 12,000 on the wait list, all of them drawn to it by the flexibility of being able to choose what jobs to take and when they can work.
Hear the complete interview and catch up with other topical business news on Leon Gettler's Talking Business podcast, released every Friday at www.acast.com/talkingbusiness.
ends