Enosi disrupts big power companies through community energy programs
By Leon Gettler >>
IMAGINE PEOPLE in a community engaging in peer-to-peer trading of energy. Or high schools that have 50 kilowatt systems on their roofs that sell their energy to parents during the school holidays.
All of this is the work of Enosi, a not-for-profit foundation set up to disrupt big power companies with community energy programs.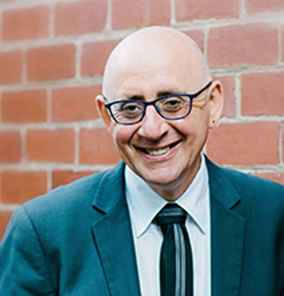 The system is designed for people to trade energy between them before the retailer comes in. This is done through an online service with everyone in the community agreeing to trade energy at a price they choose.
Steve Hoy, the CEO of Enosi, told this week's Talking Business podcast that Enosi is all about decentralising the energy market, and giving it back to the community.
Mr Hoy said the price is determined by the community.
"You might be trying to arbitrage the fee you normally get from your retailer and the normal price people pay, or you might try for something different like making a donation to the community," Mr Hoy said.
"Or you might pay for someone else's energy as some sort of commercial proposition."
He said a number of retailers, like Melbourne-based Energy Local and Enova Energy out at Byron Bay, which focuses on community energy, had signed up to the platform.
He said while the sector had been deregulated, with generation separated from retailing and distribution of electricity, it had in effect been re-regulated and there had been a re-aggregation producing oligopolies.
"We need to lower the barriers for the small guys," he said.
Enosi also promotes renewable energy.
"Frankly the big retailers are not really welcoming solar. It's not in their interests as large oligopolies. They lose something like 40 percent of their revenues for every household," Mr Hoy said.
"But for small retailers, this is a way to encourage innovation and to get some mind-share."
He said the platform works anywhere worldwide where there is a deregulated model. Enosi has now been talking to retailers in Japan and the US.
The company uses blockchain technology to make trades transparent and ensure the accounting stacks up.
Hear the complete interview and catch up with other topical business news on Leon Gettler's Talking Business podcast, released every Friday at www.acast.com/talkingbusiness.
ends