Economist's Budget hint: lots of spending on power, renewables, roads and (country) hospitals
By Leon Gettler >>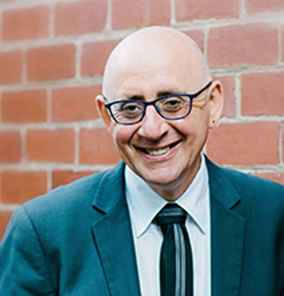 EXPECT TO SEE lots of infrastructure spending in areas like power plants, renewables, roads, new rural hospitals and aged facilities in the next Budget, according to economist professor Sinclair Davidson.
Professor Davidson told this week's Talking Business podcast that the Federal Budget, to be delivered on April 2, will be aimed at winning votes for the poll in May. It will be an election budget.
He said the government's budget strategy would be determined by its interpretation of the hammering delivered to the Liberals in the Victorian state election.
"If we take the view that the Victorian election was just a state government technocrat being re-elected, then it will be what they were planning to do anyway," Prof. Davidson said.
"If, however, they take the view that there has been a fundamental shift in the Australian psyche around economics, then it is definitely going to be a big spending, big infrastructure splash money around Budget, and I kind of suspect that's where we're going to be.
"I think they're going to take the view that Daniel Andrews went to the electorate with big infrastructure spending and I think the Commonwealth may take the view that big spending is back on the agenda, that there may have been a change of attitude towards public debt."
Prof. Davidson forecasts the government will try to wedge the Labor Party around their campaign promises
"I think we will see a government that will be targeting aged care and older Australians, people who the Labor Party will be targeting for tax increases so it will be a very clear choice."
He said this would see the government increase its borrowings at a time when debt levels in other economies were either stabilising or decreasing. This was a problem, with many economists forecasting a global economic downturn.
"We are in a situation where we are going heavily into debt," Prof. Davidson said. "Now this does become problematic if you take the view of where the international economy is going.
"If we have an international downturn when we are borrowing more, this will be problematic," he said.
Hear the complete interview and catch up with other topical business news on Leon Gettler's Talking Business podcast, released every Friday at www.acast.com/talkingbusiness.
ends