Great customer service is growth edge for SMEs
A CONCENTRATION on customer service may be the vital edge Australian small and medium enterprises can develop to shore up their local markets and progress into new ones, according to research into customer service globally by American Express.
The big message for Australian small business, from the American Express 2014 Global Customer Service Barometer, is that they can not only compete with bigger businesses but also win customers away from them through a concentration on high calibre customer service.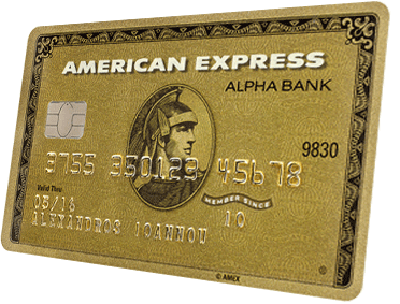 According to American Express vice president for customer service, Andrew Carlton, the research showed not only the power of recommendation that results from a good experience – on average a customer will tell nine people about their positive service experience – it also warned about the multiplier effect of poor customer service.
Research showed customers in Australia would vent their frustrations at bad service to an average of 18 people.
Furthermore, Mr Carlton said the research found 72 percent of Australians claim to have spent more with a company where they've had a good customer experience. On average, Australians are willing to spend 12 percent more.
"Our key message is that the brand is important but service that comes with that brand is more important," Mr Carlton said.
"We see this with many of our customers; they vote with their wallets after they receive great service. Globally, American Express card members who are highly satisfied with their service interactions spend 16 percent more on their cards. It's why we are so committed to delivering our award-winning customer service."
The American Express 2014 Global Customer Service Barometer surveyed 10 major markets throughout the world including the United States, Canada, Mexico, Italy, The United Kingdom, India, Japan, Singapore and Hong Kong.
Of the 10 nations surveyed Australians were found most likely to use companies based on the recommendations of family and friends with 45 percent citing this as a key influence on choosing to do business with a company. Australia was ahead of the UK and Canada (both 44 percent) and the US (42%), while India (22%) and Japan (20%) were at the bottom of that table but both were prominent in seeing a company's reputation as the most likely influence.
"Australians place a higher importance on the personal touch than other nations, with about 40 percent of respondents preferring to speak to a 'real' person over the phone for difficult inquiries, and 31 percent a face to face conversation," Mr Carlton said.
Social media is a sideline in this game, according to Mr Carlton.
"Face-to-face, word of mouth is the preferred way to communicate views on service," he said. "Social media is more commonly used when people are getting frustrated."
He said even recommendations through social media were not nearly as powerful as a personal verbal recommendation.
"For a single enquiry, consumers prefer to go to the company website or get in touch by e-mail. For more complex things, they prefer to talk to somebody. The preference is the phone for most service enquiries.
"The majority are meeting expectations but can improve.
"But there is a difference between information and service," Mr Carlton said. "More information is available today. Most customers will go online for that.
"Click to chat (for service through a website) is becoming more important. In fact about 10 percent of people have click to chat as a preference now."
The rise of unified communications and a preference for Skype-style links were also changing things. Mr Carlton said the increase of video chat may raise that kind of service.
"Phone at the moment is a 41 percent preference," he said. "Video may soon prove to be as prevalent as instant messaging. But the key is wanting to talk to a real person.
"The main component is that customers want to talk to someone knowledgeable."
Mr Carlton said the research outcomes "really are a pat on the back for Australian businesses, but they also serve as a clear reminder to businesses at the busiest time of year that people have no hesitation in telling others about their service experiences, good or bad" .
"What does good customer service really mean? About 24 percent count that as individual recognition," Mr Carlton said American Express's research showed
"And 23 percent is about product and service. Another 23 percent is the value promise at the right price.
"Customers who believe they get good customer service are loyal and re-use – and recommend – and that means new business."
Mr Carlton said recommendation outcomes tended to be about who was being listened to, who was a trusted source.
"The channel is not nearly as important."
ends