Iconic Aussie watch brand Adina launches in the US
AUSTRALIAN hand-crafted wristwatch innovator, Adina Watches, is set to be not only a timepiece but also a centrepiece of Australiana at the prestigious G'day USA celebrations on Australia Day 2019.
On January 26, Adina Watches will officially launch the highly-regarded Aussie timepiece range at the exclusive G'day USA Gala event in Los Angeles, California.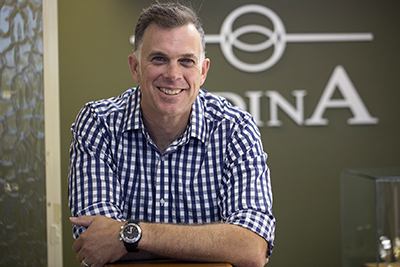 Among a host of all-Australian brands being featured at the signature tourism and trade event, the long-standing Woolloongabba-based master watchmakers are bringing their crafted timepieces to timekeepers and watch aficionados in the US.
Highly regarded in Australia for their iconic designs and robust craftsmanship, Adina Watches will join other iconic Australian brands presented to Hollywood celebrities and North American business leaders at the exclusive G'day USA Gala.
Adina Watches general manager, Grant Menzies said, "Being part of the G'day USA Gala is a great honour for us and we look forward to wowing guests with our diverse and unique range of watches.
"We have already sold the odd watch to the US, but in line with the G'Day event we are anticipating interest from industry, the retail sector and perhaps see our watches find their way onto TV or the movie world – be it on the wrist of a celebrity, actor or through product placement," Mr Menzies said.
With more Australian brands finding appreciation in the US market, Mr Menzies said it was "a great time to expand the reach of Adina".
What sets Adina Watches apart from most timepiece brands is that local craftsmen make every one of their 40,000 watches produced annually – by hand – in the Brisbane workshop.
Most watches are being produced in Asia these days, but the Adina Watches family company is committed to keeping production on home soil, even if the US market takes off, Mr Menzies said.
"In line with the export move, Adina Watches is getting a brand new website tailored to the US market. Its launch is imminent," he said.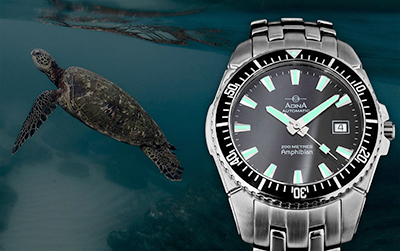 "And, while we are following in the footsteps of icons the likes of Fosters and Vegemite, we trust our watches will find greater appreciation than our salty spread does," Mr Menzies smiled.
Even with the popularity of new smart watches on the market, Adina's stylish hand-made analogue wristwatches are in high demand.
Since the 1970s, the father and son team at the helm of Adina Watches – Bob and Grant Menzies – have designed and handcrafted classic, modern and bespoke watches in Australia.
Now, almost five decades later, on the back of their industry-specific watches and bespoke limited edition designs for companies, universities and private schools, the household brand Adina Watches is set to take Australian timepiece craftsmanship across the Pacific and into the US.
ends