Australia's only watchmaker is ahead of its time
AUSTRALIA's only remaining watchmaker and timepiece manufacturer, Woolloongabba-based Adina, realised very early that the key to longevity was well-trained and enthusiastic staff.
As the last watchmakers to design and assemble their products in Australia, Adina's founders and leadership team – founder Bob Menzies and his son and managing director Grant Menzies – understood that detailed training and support was vital for the heritage of the brand.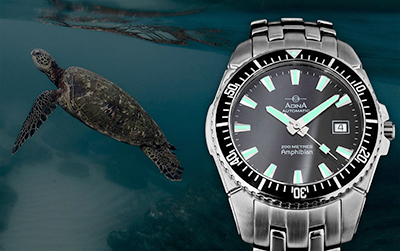 Adina was founded in 1971 by Australian Robert 'Bob' Menzies – a determined entrepreneur and skilled timepiece engineer who dreamed of creating a watch capable of withstanding the rigours of the Australian lifestyle.
After months travelling the world sourcing premium components and advanced technology, Mr Menzies returned home to begin assembling his first watch collection. In a small storeroom in his family home, he designed and crafted each watch by hand, painstakingly ensuring the quality through an ever-fixed eyeglass.
This attention to detail and culture of hard work remains at the core of Adina's business today as Adina remains the only company to design and assemble its complete watch collection in Australia.
Today the business has grown to a staff of 20, including Mr Menzies son Grant, building the craft of quality Australian watchmaking through the generations. Each year Adina produces more than 40,000 artisan watches from its Brisbane factory, available in over 300 retail outlets across the country.
The Bob Menzies vision lives on through Adina's apprentices trained at the Australian Watchmaking School, a division of TAFE, at Ultimo in Sydney.
Making a watch is no easy task, the attention to detail required to produce quality timepieces are at the core of Adina's values.
It is something apprentice watchmaker, Lindsay Baxter, knows it all too well. Having been with Adina for the past two years, he is half way through his watchmaking apprenticeship at the Australian Watchmaking School.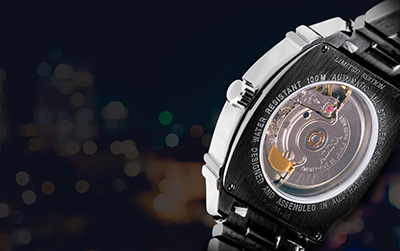 Growing up in the regional Queensland town of Charters Towers with an interest in mechanics, it was an easy choice for LindsayBaxter to turn this fascination into a reality when an opportunity came up to undertake an apprenticeship and join the Adina Watches team.
What was not easy, though, was he lived almost1800km from the Adina workshops in Brisbane and a further 1000km from the Australian Watchmaking School in Sydney.
Determined to take the next step and kick-start his career as a watchmaker, Mr Baxter moved permanently to Brisbane and has travelled over the past two years from Brisbane to Sydney every six weeks to do a three-day block of the course.
"Travelling back and forth for years was definitely hard, but it has been well worth it," Mr Baxter said. "Watchmaking is like no other job I've had within the engineering industry, and it's something I've truly grown to love.
"The Adina Oceaneer ZT02 S5XB is probably my favourite watch to make. The highly technical elements can be quite challenging, but it's like solving a beautiful and intricate puzzle – I just really enjoy it."
Handcrafted in Brisbane by passionate watchmakers like Lindsay Baxter, Adina's watches don't just tell time, their unique, sophisticated and timeless designs make the perfect statement accessory for all occasions.
Through quality craftsmanship and evolving design, Adina has made a history of specialising in limited release watch collections. The brand remains a stronghold in regional Australia, where Adina watches are trusted to endure the outback's harsh conditions. Their classic, lifestyle and contemporary fashion watches, for everything from a red carpet event to surfing, feature this same dependable and superior technology.
From the unassuming workshops of the factory, where the watchmakers carefully construct the timepieces, to the dynamic father and son figureheads, Adina continues to set the standard in design and technological innovation, while remaining true to its Australian roots.
ends