From Russia with love: 25 year milestone for 'pool queen'
AS A SINGLE, working mother with two young daughters in Russia, Elena Gosse could hardly have imagined she would become a trail-blazing entrepreneur and CEO of one of Australia's most innovative manufacturers, Australian Innovative Systems.
In fact, to support her daughters, one with a disability, Ms Gosse made her name in the entertainment industry in Russia and has overcome many battles on her journey to lead the multi-award-winning Queensland manufacturing business.
Australian Innovative systems (AIS) celebrates its 25th anniversary in 2018 and today the company exports its unique electrolysis water treatment systems to 55 countries.
Elena Gosse and her Russian-speaking Australian husband, Kerry, first met in Russia in 1992 and married two years later. Ms Gosse and her daughters moved to Australia in 1994, settling in Brisbane.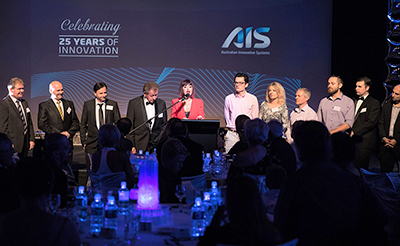 After studying English and completing further Australian education including a second university degree, Elena Gosse started with AIS in 1994, initially working with her husband as company director and secretary. Since rising through the ranks to the position of CEO, she has become instrumental in the company's spectacular growth, while Kerry Gosse remains at AIS as a company director.
AIS technology has become trusted by leading aquatic centres, swim schools, competition swimming pools, resorts, hotels, water parks and family swimming pools all over the world and the business is recognised as a leader in the design, production and supply of commercial and residential chlorine generators and water disinfection technology.
"Our unwavering commitment to research and development, along with excellence in manufacturing, has delivered a long list of proud achievements for our company," Ms Gosse said.
"They include designing and manufacturing world-first technology, winning hundreds of international and national awards, and hosting visits from VIP clients, Prime Ministers and politicians."
Drawing on her professional skills and extensive business network, Ms Gosse is also passionate about supporting and mentoring other women to help them achieve their full potential.
"My experience as a Russian immigrant has helped me to refine my business and personal vision," she said.
"It has also inspired me to assist other immigrants by encouraging and embracing cultural diversity in the AIS workplace and supporting the local community."
Ms Gosse is in high demand as a guest speaker at business events and indulges in her lifelong love for acting, singing and dancing.
"Having undergone a dramatic career transformation since moving to Australia, I love sharing my professional and personal experiences with people, particularly other women," Ms Gosse said.
ends