Australia's APV belts up US Marines
LOCAL seat belt manufacturer APV Safety Products has won an initial contract to supply1000 seat belt harnesses to ArmorWorks Enterprises, Inc. – destined for the US Marine Corps.
APV's access to North American defence supply chains has been facilitated by participation in the Federal Government's Centre for Defence Industry Capability managed Global Supply Chain (GSC) program.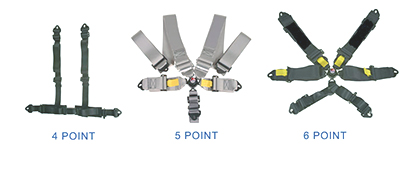 "APV's Australian-designed and manufactured harnesses integrate into blast-absorbing seating to offer the highest levels of survivability and safety," Minister for Defence Industry Christopher Pyne said.
"This success is yet another win for Australia's defence industry, and demonstrates the innovation and global competitiveness of our small to medium enterprises.
"APV formerly supplied the Australian car industry, and so this is a great example of an automotive business diversifying into other industries and it is exciting to see an Australia company playing a key role in keeping Australian and US troops safe in front line combat vehicles."
Mr Pyne said the GSC has provided opportunities for Australian SMEs to compete for work in the supply chains of international defence prime contractors – and close to $1 billion in work has been awarded to mostly SMEs so far.